What is going on???
Oh goodness my heart goes out to you...
Originally Posted by
wicked

For Spiritual Seeker and Stefanie,

Thank you for coming here and sharing your heart ache.

Two of my children, one on heroin, the other, alcohol have finally made their way back to a zero tolerance program and jail, rehab respectfully.

When I speak to my soon to be 18 year old daughter about this rehab (her third) I will remind her that there is no coming back from dead.
No redemption, no more chances, it is over.

When I mentioned to both of them the losses that have occurred on this board alone, the looks on their faces said "not me, it wont happen to me."
Yes, it will happen, it happens to someone just like you everyday.

I must be a little crazy to be elated they are locked up. Or a mother who has seen the loss.
I hope there is truth that with the passing of time your aching hearts will begin to heal, and I am praying for that for you.

Beth
Member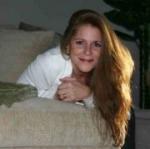 Join Date: Feb 2009
Location: Earth
Posts: 1,249
I think it's 11 people. For every one addict. 11 other people suffer. That's what someone had told me. I believe it. In my son's case my entire family is devastated. My family would be so incomplete with out my son. He is adored by all of his aunts and uncles,cousins. You name it. The list goes on and on. And we all tried to help him. Now we are all done. He knows it too.
| | |
| --- | --- |
| The Following User Says Thank You to Angelic17 For This Useful Post: | |
Member

Join Date: Nov 2009
Location: Waterford MI
Posts: 4,202
EW,
robotripping is overdosing on cough syrup that has dextromethropan (sp) in it.
teenagers drink huge amounts very quickly and get a numbing euphoria from it. leave reality like tripping.
last week a teenager that was in my daughter's counseling group was caught trying to steal 4 bottles from Kroger.
beth
| | |
| --- | --- |
| The Following User Says Thank You to wicked For This Useful Post: | |
I was on this forum for about 2 weeks when the first passing was shared - then another and another and yet another - so many of you are so good at reaching out to people with your words - I read your messages and I am comforted and inspired even though you are not talking to me - thank you for the comfort you can give - I pray daily for all those who have lost loved ones to this horrible insanity we call addiction - it is bad enough to live with the chaos of addiction even in a detached position - but at least while your loved one is still breathing there is always hope - my son is locked up right now and i am thankful each morning that i know where he is and that he is safe and sober at least for this day -
| | |
| --- | --- |
| The Following User Says Thank You to littlebird77 For This Useful Post: | |
Much Thanks to DollyDo & Everyone Else
---
I rarely post.. but this has brought me out in my small way... in the 70s & 80s there was still a BS idea of "recreational" use.. even the early 90s.. I never really thought of it more than alcohol use.. just a "phase".. until I met an addict... then everything changed... and, I'm sorry to say, that my brother just got married and his new wife who has EVERY sad sign of pill/opiate dependence (even on their wedding day)... there is nothing I can do... I guess it was my "Generation X" sensibility --> that the recreation was a phase that would pass... until I understood ADDICTION... Now, all I do is throw up my hands and pity the one who has CHOSEN TO ENDURE IT.... it is as much a life sentence as the Addict.

Prison... Life of BS.. Lies.. Promises.. Nothing changes... in many ways... yes.. in many ways, I'm glad I'm done with living day-and-out with the BS.. But also, I'm glad that now I can put my little finger to the tip of my mouth and say "mmmmmmmm", I SEE YOU...

At many times during my waking hours I get angry that such a stupid thing, a drug, can change EVERYTHING. Life. Death.

In many ways, it really is THE EASY WAY OUT. Addicts Screw family and friends. Screw job and support. Screw a personal compass and morality. Isn't that easy?!?

My friend,.... I don't know what's going on with us...I don't know why addiction torments us as it does... but only YOU can make the choice to remove yourself from its grip. The only one that you can attempt to help is yourself -- and depending upon how deeply woven you are into his life, your journey may be more difficult than you can envision.

I assure you, as hard as it was for me, it is equally difficult for you. Just know that IT IS THE RIGHT THING TO DO... for any moral or selfish reason, please separate from the addict as soon as you can bear it... the pain of leaving never lasts as long as the marathon to endure its consequences..

[And to my friends in SR, please forgive me for stepping over the boundaries of advice... I was compelled to do so tonite... my brother is on his honeymoon..]

xxoo, suchAsucker
It is tragic how many people we have lost. BUT miracles happen everyday. I cannot dwell in the fear of my AD dying. I did that and almost didn't make it myself. She may make it or she may not....no one knows. For me, I am choosing to detach and hope..any other way will kill me before it kills her.
Climbing hills, flying down...
Join Date: Jun 2010
Location: By the Sea
Posts: 565
My sister is slipping further and further into the disease of alcoholism. She has not found her way back, and on some days I just feel so hopeless; her binges get more and more frequent, and she is adamant about not seeking help. No one can help her, no one can change her. Her brain and her body are starting to short out. I am sadly preparing myself for the fact that she might die from this. Feeling sad tonight.
| | |
| --- | --- |
| The Following User Says Thank You to FarawayFromCars For This Useful Post: | |
I have been handing more and more clients (I'm a hairdresser) the web address to SR lately.

It's unfortunate just HOW MANY of us are struggling with loved ones who are addicts.

I don't know if I am just HEARING it differently now than I did before, but I am hearing more clients confessing their struggles with the loves ones in their lives.

I am just happy to have SR to direct them to. (and no....they don't know I'm sofacat



I'm thankful for you and this place.

| | |
| --- | --- |
| The Following User Says Thank You to sofacat For This Useful Post: | |
| | |
| --- | --- |
| The Following User Says Thank You to Joplinfrk For This Useful Post: | |
Member
Join Date: Jun 2010
Posts: 341
I agree that our youth has become a generation of instant gratification seekers. I think many things contribute to that...especially the number of children who experience failure and frustration in school without really getting the support and adjustments they need to succeed. Usually by the time a child reaches middle school they get a swift hit of less tolerant teachers and a less responsive system that approaches most difficulties students experience as a juvenile delinquency and gang issue and treat them like criminals rather than take the time to understand what is really going on, listen to the kids, and give them the guidance and support they need, as well as appropriate consequences for their behavior. It's no surprise that many addicts have special needs and disabilities that already isolated them in many ways from others. These problems become compounded when they are belittled, humiliated, and punished for not achieving 100%, which at this time is even more devastating to them. It's no surprise that many kids start using around the middle school years... Oddly enough, many of these kids are the same kids that were medicated in their early school years so they could focus and make it easier for the teachers to teach them. I think the use of meds for children is way overdone these days and it does give the message that if something is wrong....take a pill. Then when they feel something is wrong in their lives they seek out a medical cure.... Also, video games, computers, cell phones, etc have also reinforced the concept that you can get what you want right away. Kids become dependent on technology to an unbelievable degree and that also puts them in touch with their dealers etc. Also, we are living in a kind of depression and dismal times. Kids are often unneccesarily harrased and arrested by law enforcement who just assume all kids are up to doing something bad. That doesn't help either. These time have caused today's teen and yound adult youth to seek stronger bonds with eachother and often tune out the dismal realities that they do experience, feeling powerless over it. Many of these factors do lead to using and abusing drugs....If more attention was paid to helping each child succeed academically and creatively and feel good about themselves after investing 6-8 hours daily on schoolwork, as well as another 5 or more hours on 'enrichment' and sports activities, it would help. Kids have become so programmed, worked, and stressed these days that they have chosen to find relief in drugs. Also with so many single parents and households where both parents work to make ends meet parents are less available to their children and less able to supervise them as they get older. If I had it to do over I would have held off on video games, since they are so addictive, and definitely not medicated my children so they could behave and 'do better' in school. Its just some more thoughts on how our children have become so needy of instant gratification and the need to tune out everything. ..I'm still trying to really understand how my son and other youth can turn to things as powerful and addictive as heroin....let us pray for all our children.
Currently Active Users Viewing this Thread: 1
(0 members and 1 guests)

Posting Rules
You may not post new threads
You may not post replies
You may not post attachments
You may not edit your posts
---
HTML code is Off
---