Mommy Dearest
| | |
| --- | --- |
| The Following 4 Users Say Thank You to FaultyWiring For This Useful Post: | |
That's a very sad poem.

The mother is obviously a sick person and her sickness passes down.

I think finding our own values bring us our own value, if that makes sense. We are each precious children of God, and He loves us no matter what.

If the poem is a reflection of your sadness, why don't you share it here, with people who understand?

Hugs
Hi there, Ann. I'm unsure what you mean about your question. I wrote this poem last year and decided to share it here, but I felt that my blog would be the more appropriate place to post the actual body of it.
I meant that it's a sad poem, about a mother who is incapable of showing love to her daughter until it is too late.

If this is your story, then maybe you could talk about your issues with it, and what you can do to get past the feeling of rejection by your mother.

Or perhaps what you do today to feel worthy of love, because you are, you know?

Sorry my post was confusing.

Hugs
Parts of this are true. While I obviously didn't die, I did reach a point in my adult life when my biological mother wanted to "make amends" and "be my mother again" but it was too late. Because I grew up with an adopted family I called another my real mother... as sad as it is to say, I didn't need my biological mother for a genuine mother. I think it's one of those odd compilations of having two mothers, the adopted and biological.
That's an interesting thought, Faulty. As an adult that must have taken some working through on your part.

As a mom myself, I have a feeling that both loved you in their own way.

The important thing is to love yourself. Life hands us what it hands us, but in the end we survive and we thrive if we live for the future and let the past rest.

You can't change a day of what happened to you, but the future is all yours to write as you wish.

Hugs
Member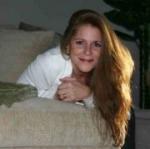 Join Date: Feb 2009
Location: Earth
Posts: 1,249
Oh That Ann, Always a comforting word of wisdom from Ann. When I hurt I can count on Ann for a kind and comforting word or wisdom. Almost every person alive has issues with at least one parent that has abandoned in one way or another. You see it's not what happens to us in life, it's how we deal with it. Letting Go and Letting GOD handle the things that we are powerless over is a good start in recovering from any type of rejection. Faulty, don't take it on. That rejection is about your mom, not about you. Someone in her past must have treated her that way. It just goes on and on. You can break the cycle by educating yourself, and learning that you are worthy of love. And GOD loves you more than you could ever imagine. Your life is worth something, and you have a purpose. Thanks for sharing your poem. I too had a very painful childhood. An alcoholic mom, and my father abandoned me. I grieved it, and moved forward. Knowledge of knowing none of that was my fault or about me, was helpful. I was just an innocent child who did not ask to be born or brought into a painful childhood. Thanks for sharing.
Well, as I stated previously, I'm not a "spiritual" person, but I'd rather avoid those politics here. I do believe that life is precious and awe-striking, it's just the whole "turning to God" thing doesn't really apply in my case, I guess.

Thanks for the words though, I appreciate the sentiments behind them.
Member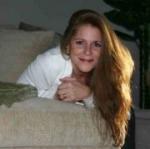 Join Date: Feb 2009
Location: Earth
Posts: 1,249
Well, I apologize about they way I phrased my reply. I refer to my higher power as GOD, and I do understand that many other people are not spiritual and don't believe in GOD. Thank You for your honesty, I truly understand, and I respect that. You can let go of your past baggage that holds you down, anyway that you want. When I said give it to GOD, what I meant is shed it off of your shoulders, and let it go. Thanks for your honest response, I keep learning every day, and I shouldn't think that everyone on this planet thinks of GOD the way I do.
No worries, I just find that the response of not being or relying on spirituality usually spawns debates and war which was what I was avoiding. Thanks for your thoughts! It's good knowing there are others out there.
Currently Active Users Viewing this Thread: 1
(0 members and 1 guests)

Posting Rules
You may not post new threads
You may not post replies
You may not post attachments
You may not edit your posts
---
HTML code is Off
---