How can I help her?
Member
Join Date: Feb 2008
Posts: 1

How can I help her?
---
I'm new to this board and all I'm looking for is someone who can help me.

I'm 17 and so is my recovering cocaine addict girlfriend. We both started doing it as a social thing, but she got into a lot more than I did and eventually became addicted. There came a point where I learned she was taking it to school with her. Back in July of 07, her parents found out from my girlfriend's therapist that she had been abusing cocaine. As part of her punishment she has been completely cut off from all her money so she won't be tempted to buy anymore. She was forced to detox by herself. A few months later she was having a really awful time and became suicidal (found out she had other pill addictions alongside her coke addiction). She has a long history of depression and anxiety, self mutilation and, most importantly, OCD. A month after, a good friend of ours managed to talk my gf into getting professional help. She checked into a rehab/psych ward for a few weeks and I assume that helped her a lot. She says she conquered a lot of stuff while she was there.

It's been a few months later again and she's still clean. By now it is not lack of money but lack of will. I ask her every so often if she had the ability to use again, would she? She says no, she doesn't think so. But lately she's been making so many comments about how much she wants it again and how she's even having fantasies about it. She's also telling me she's having really intense craving episodes more and more.

I desperately want to help her any way I can, but this is a sore issue for her. It's difficult to talk about because I'm afraid of bringing up the subject and risk putting more vivid thoughts in her head. Right now I give her a lot of support and I tell her how much we're all proud of her.

I guess what I'm hunting for is some magic trick to make everything better. She seems to be doing very well, but lately she's been confronted with images of cocaine all over the place (in her classes and even a book she's reading) and it's making everything worse. What can I do to help her cravings? I'm not there when she has them (or at least I don't think I am). And also, how long is this supposed to last? Is this a lifetime thing? Her abuse problem didn't last for more than 6 months (I'm pretty sure) and she cut off cold turkey.

She refuses to go to a help group. She's way too independent for that. I want to recommend it to her, but she gets mad when I do. So I want to know how I can help her without having to send her away to another rehab center or support groups ('cause she won't go).

Thank you all for reading this and any advice would be so wholly appreciated.
Restoring myself to sanity
Join Date: Sep 2007
Location: Georgia
Posts: 1,018
I'm sorry you are going though this, it's hard to watch someone you love struggle with addiction.

Unfortunatly there is nothing you can do to help your girlfriend. She needs to be attending meetings if she wants to stay in active recovery especialy if she is craving her DOC. The mind alone is not strong enough to overcome an addiction. Your GF has to want help and if she is not wanting to attend meetings or go back to rehab she is not ready to get help.

The best thing that you can do is take care of you..

Keep posting here, you will get some wonderful support and please know you are not alone...
"What can I do to help her cravings? " Nothing. You are powerless over her addiction.
She will only stay sober if she chooses to and does the necessary work to.
The best thing you can do is make it clear that this is not the life for you and that you will not be with her is she goes back to addiction.
I wish my daughter had had a friend like you when she was 17. I wish the friend had told me, at that time. Instead, I found out 2 years later when her DOC was heroin.

If I had known then what I know now, I would have made opportunities available to her including one on one therapy. In the end, it's up to your friend to accept the opportunities or not.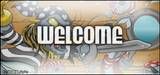 What a true friend you are. Your gf is very lucky to have you.
You seem to care a great deal for this girl. It's hard, I know.
My 26 yo son was addicted to heroin for 5 years. Imagine, 5 years.
It's such a struggle for young people today who become addicted to
drugs and alcohol. They feel there's nothing else for them.
I know, when I was a teen. Yes, I've been there, done that. lol
I would drink or smoke pot to fit in, but I never really liked it, liked it.
I just did it because we thought it was cool. Can you believe that?
It's true. We actually thought it was cool. I've always talked to my kids about
the use of drugs and alcohol and the dangers and damage it can do.
My son became addicted. My daughter did not.
Some people can get addicted easily, while others don't.
It's crazy.
I just want you to know your not alone and I'm glad your here and are
looking to help your gf. Thing is, you really can't.
Only she can do that for herself. She's gonna have to dig deeper than she's ever had to dig before to get strong enough to fight this thing.
I pray she can and does.
In the meantime, you need clean and sober friends to talk with about this.
That's where we come in. lol
I hope you continue to come in and share. This is a great place to learn about detachment, not to enable, boundries, ect.
Your not alone. Sending prayers up for you, your agf, and special prayers for her family.
Keep coming back,
Linda
Hi, thanks for sharing your story here...You are a wonderful friend to be so concerned about her. I do agree with the others; there is no magic fix and she really does have to want this for herself. It sounds like your GF has been through a lot; I'm sure she appreciates your support. But please don't loose yourself in the process..as Linda said that's where talking with other people who have been through what you are experiencing can help. I'm sure her parents are very concerned and if there is any possibility that you can share your fears with them or another supportive adult (like a school counselor perhaps) they may be able to provide more support too and help her get help. I hope you will keep reading and posting...Sending lots of positive thoughts to both of you.
listerinebeauty,
What a warm caring friend you are.

All the info above me, was what I would say, she has to help herself, and the way to do that is for her to put recovery in her everyday life.
IMO, recovery is something that has to be worked, to work.
She needs to continue with her Therapist, or attend meetings.
It's all up to her.
Hugs to you,
Member
Join Date: Sep 2005
Location: homebased
Posts: 408
as the others have said, she is lucky to have you for friend...

my son also had caring friends but in the end they couldn't 'save' him from his addiction....
I couldn't either but I do wish I had known some of the early signs so that i could have offered help before it became a crack/heroin addiction...

what your friend is experiencing is common...drug craving that includes vivid dreams and trigger recalls (such as thinking it is in the book etc...)

this is a common path to relapse....a relapse doesn't begin when an addict picks up the drug...a relapse begins when an addict lets these cravings,dreams,triggers continue...
your gf needs support from a counselor/ therapist /sponsor etc...

you need to take care of yourself too
it is so easy to get sucked into this disease and it is an ugly place to be

please encourage her to get support...
if she spent time in rehab she knows that she needs support...refusing to seek help is often a passive way to seek drugs

in the end its up to her but you get to decide what your life will be like...please learn all you can and be careful!!
WELCOME to S.R. your g.f. is lucky to have you even tho there is no magic portion for her. the only thing you can do is continue to tell her how proud u are of her. you can not keep her clean if she really wants to use she will. the longer she stays clean the easier it willl be for her. it takes yrs for some to get over the cravings & others never get rid of it. she needs to go to meetings & find a sponsor but u can not make her do that. pray for her & i will say a prayer for both of you.
Member
Join Date: Jan 2008
Posts: 108
You're friend is very lucky to have a friend like you. I'm going to post this message in the forum and send it to you directly. My step-daughter is 19. She was shooting heroin. She has a very good friend who helped her out a lot in early recovery.

The best thing you can do for her is to just be her friend. Of course, she can never drink or use any kind of addictive drug. Don't try to be her therapist or her policeman. She's going to find that she can no longer hang out with many of her old friends. Many of my step-daughter's old friends had severe drug problems of their own. Others didn't understand what she is going through and can't understand why she can't come out and just have a drink or two. The best thing you can do for your friend is to just be her friend and talk about normal stuff like boys and school, and do normal things like go to movies.

My step-daughter's friend eventually grew more distant. That's because she tried to do too much and became overwhelmed. My step-daughter eventually relapsed and her friend became very disappointed. Be warned that this might happen to your friend. It can take a long time and several stints in rehab before she completely gets it. My step-daughter tried to treat her friend like her therapist. She would tell her how much she still wanted to use. Her friend never said anything, but this really affected her and she eventually had to back away. If it's getting too overwhelming for you, tell your friend so you don't have to back away.

I say this because it sounds like your friend may be on her way to a relapse. Twenty-eight days really isn't very much. Urge her to tell her parents she needs more time in treatment.

Take care of yourself. Your friend has to make her own choices and you are not responsible for what she does. Support her recovery, and do not enable her use. By enabling, I mean do not lie for her or help her get drugs or alcohol. Tell her you won't tolerate her drinking or using in your presence. But you also should not try to be her policeman. For example, you are not responsible for telling her parents or anyone else if you find out she did drink or use.

My step-daughter came out to us about her drug habit just over six months ago. She's been in two rehabs. She's had several relapses, but she's well on the way to recovery.

She recently got kicked out of the second rehab, but not because of hard drugs. It was a very strict place, much more than most. She simply broke too many rules. (This is still a serious situation though. The rules of sobriety are very strict. If an addict doesn't learn to obey rules, they will almost certainly relapse.)

She's home now. She wants to go to another rehab for another 60 days, and she will probably get in next week. Since she's been home her attitude has been much better and she doesn't have the cravings to use like she used to, so we're optimistic about her chances. Though she still has a way to go, she has also come a long way.

If my step-daughter can make it after shooting the most addictive drug there is, your friend can make it too.

If I had to summarize my advice to you, it would be to be her friend, but not her therapist or policeman. Don't enable her. Keep the friendship light so that you won't feel overwhelmed. Be prepared for the fact that she may relapse. From your description, it sounds like she very well could. Most of all, you are not responsible for her decisions. If she doesn't do well in her recovery, it is certainly not your fault.
Currently Active Users Viewing this Thread: 1
(0 members and 1 guests)

Posting Rules
You may not post new threads
You may not post replies
You may not post attachments
You may not edit your posts
---
HTML code is Off
---