Asking what is wrong
Member
Join Date: Feb 2005
Location: Chaos City
Posts: 605
Asking what is wrong
---
Has anyone else avoided asking there AH what was wrong because you knew it was I am feeling sorry for myself and I need attention day.

You knew nothing was going to be right with him.

I have to somehow learn, that when I ask what is wrong, I really want to know. I also have to learn not to let his wrongs become my wrongs.

But I dont want to give him the impression that I dont care, how do you do that??
Oh yes, I avoided that one many times. Of course, I was assuming that I knew what was wrong by not asking!

In the end, I would ask if everything was ok, if I got a "yes" with a sigh and all that business, I would leave it at that. If he wanted to play games, he would have to find someone else to play. If I got the usual long list of woes, I would ask what he was going to do about it. Used to annoy him, but I wasn't going to solve his problems for him. I was quite happy to listen, but not to the same stuff over and over again. Sometimes people just want the attention, like you say, but don't know how to get it in contructive ways. If I give into the unhealthy attention seeking, then there is no incentive for them to find healthier ways of meeting their needs.
Good question!

I have no idea considering I have not learned to stop making his wrongs my wrongs. Im working on that with others in my life since he is not in it now.

I guess you show them you care by being willing to listen to them, asking pointed questions and hoping they will find their own solutions...
Member
Join Date: Feb 2005
Location: Chaos City
Posts: 605
I swear if there is nothing wrong he will make something up sometimes, I think that this may be part of the disease and he has to come up with something to be an excuse for him to go get beer. If I play along with him, he gets beer in the end anyway and I feel like a rag doll who barely survived the storm.
I reckon we should swap hubbies for a week to give ourselves a change of scene!! D really struggles to guess how I feel so he asks what I'm thinking, or if I'm okay about twice an hour - drives me flippin' bonkers sometimes!!! The upside is I get to actually say what I feel and he never questions it.

On the other hand he won't flippin' tell me! He hides it if he's ill, he hides full stop if there's a problem then occassionally the last six months worth comes out in one go!

It's that old - the grass is greener thing!
Dancing To My Own Beat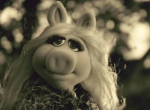 Join Date: Oct 2003
Location: I don't know what kind of state I'm in
Posts: 1,326
I don't join pity parties today. I am the worlds worst at enabling someone who's on a pity pot, and that has been one of the character defects I have prayed to have removed, and worked on.

About half the time, if I asked what was wrong, I got blamed for the problem du jour. If someone else was supposedly causing it, and I offered suggestions, I "didn't understand." Today, I have learned to spot it and avoid getting involved. It took a lot of practice to be able to keep myself from jumping in. It's a losing battle. When they get through with the party, I can be a part of things again. It's not an ideal situation, but as a rule, it has worked pretty good for me. hUgs, Magic
Searching and tripping
Join Date: Sep 2004
Location: Back in my head
Posts: 1,194
I've seen it and felt compelled to ask "what's wrong?". Don't anymore. Haven't done it in quite a while. Several years at least. Opens the proverbial can of worms... It was a wrong move for me, so I finally had the light bulb moment and realized that if he was sulking and sitting on the "pot", he could do it by himself because I didn't want him to use me as the "pot". If you know what I mean.

If does it now, I walk out of the room or totally remove myself from is presence because his mood can bring me down.
Instead of asking if something is wrong, how about saying "you doing OK today"? That puts a more positive spin on the question and might not get the same negative response. If the answer is no then maybe you could respond with "I'm sorry" and see if you can let it go at that. You asked then responded in a supportive manner. Who knows, maybe it will actually work!!!!!!!!!

Jo
Currently Active Users Viewing this Thread: 1
(0 members and 1 guests)

Posting Rules
You may not post new threads
You may not post replies
You may not post attachments
You may not edit your posts
---
HTML code is Off
---