putting myself first for a change
putting myself first for a change
---
My A Husband will be sober for 60 days on the 17th of June, I am very excited and happy for him..........Sober or not Sober my husband is a complete ******* when it comes to certain issues......I am realizing that his opinions are not always wrong, I am realizing when it comes to my oldest daughter I automatically get very defensive.....It is almost like I go deaf as to anything she might do wrong, in his eyes........Even though he has very valid points. I always make excuses for her, (she may not have a job, but she goes to school all day and that is her job right now) I never make her do anything aroung the house.........I think I have gotten worse.........I think I try to make up for how critical my H is........I feel like I am teaching my children that it is okay to walk all over me to.........I try to make my kids happy and I always had a theory if there isnt a good reason to say no, then why should i say no..........(I think sometimes I just dont feel like it) should be okay........Yesterday my daughter wanted me to pick her up some job applications.....well I told her that I would and I asked her very nicely if she would do something for me....she said with an attitude what...(teenager) I asked her to please make sure the kitchen was clean and she said okay......she called me a little while later to remind me of picking the applications up.......so I asked her did you clean the kitchen up.......she says to me well I cleaned the floor but not under the table......My kitchen is so small you wouldnt believe it.......there is hardly any floor to clean at all.....So i told her since she was giving me half of what I wanted, I will pick up the applications and rip them in half and give half to her..........she doesnt like the new me...........of course she did what i asked, so I did what she asked of me......I told her it goes both ways and that is one way I was taking care of myself yesterday........My husband was in a bad mood yesterday due to the storm we had, it knocked the neighbors tree down and into my yard and it took down three power lines..........he started bitching.......I just walked away.......when he bitches i take it personally, and i dont have the patience to hear him..........It usually eventually ticks me off, and then I start......I was just thinking to myself quack, quack, quack.........It really worked and then I just started to laugh at him, and that was getting me in trouble....I just told him I am sorry honey I was just thinking about something I read at work.............lol, it kinda fumbled him and he lost track of thought and then I walked away with a smile on my face toooooooo.......

please let me know if I am being warped, I am fully not convinced yet.........I think I am, and then I still question my every thought.......
Dancing To My Own Beat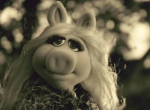 Join Date: Oct 2003
Location: I don't know what kind of state I'm in
Posts: 1,326
((breec3))
I think you are going through some changes right now. You have come a long way from where you were a short time ago. You are taking responsibility for your part in things, and admitting that the problem isn't always something or someone else. We look for progress not perfection. You are definitely making progress, so give yourself credit. It takes longer for me to see results in myself than for others to see it. I think you are doing great. Hugs, Magic
I am new at this taking care of self life style too, but I love the way you handled your teenage daughter. That was great thinking. I have a 24 year old daughter who is an addict and has been spoiled all her life..she is an only child with money on both sides of the family. Believe it or not, she actually wrecked 3 new cars...and we kept buying her another new one...she would accept only certain ones...the others were beneath her and she was embarrassed to be seen in an older car..heck...she deserved a riding lawn mower to get around in...or maybe a good old fashioned bike. She never paid a penny on any of the cars. Of course, we were the fools...I have said that when you look up codependent in the dictionary...you will find my picture. I am finally coming to grips with the obsessive attachement to her and everything she does. I have insomnia and have spent many sleepless nights worrying about her and waiting for word from her...She is so shocked by my new attitude that today (first day, mind you) she has called on her cell phone to tell me every where she has been and is going. With my new freedom from her life....that is not necessary but I just listen politely. She will, of course, be home later than expected but i will not call and ask her when she is going to get home...I usually do that. When she comes in, I plan to be in bed or at least in the bedroom doing my own thing. Wish me luck with my first test of walking the walk.
Currently Active Users Viewing this Thread: 1
(0 members and 1 guests)

Posting Rules
You may not post new threads
You may not post replies
You may not post attachments
You may not edit your posts
---
HTML code is Off
---