For Thanksgiving -- The dog is currently at the top of the list
Member
Join Date: Feb 2011
Location: Wyoming
Posts: 130
For Thanksgiving -- The dog is currently at the top of the list
---
Throughout the US, people are preparing to sit down to huge feasts and ponder all of the things they're thankful for. Since I really couldn't sleep last night, I did some of my thankfulness pondering then. I have to say, I am definitely extremely thankful for my dog. Needless to say, AH is still at it -- and actually went so far as to say that his drinking only affects him so it's his choice alone.

At any rate -- he likes to point out how worthless a scrawny little lap dog is. After all, she does have an excess of energy, and should anything threaten the house, all she can do is bark and hide. However, she has been my only reliable companion since my 15-year-old coonhound died, and has the amazing ability to help pull me out when I start to feel HALT effects.

Like many dogs, she also seems to be able to sense pain. I have chronic sciatica in my left side, and whenever I get stressed it's aggravated even more. Every night that I've been away from my own bed, she has sought out the exact spot that hurts (neuropathies and deferred pain disappear when I lay down, thankfully) and presses her body against it all night, providing a natural heat pack and an extremely comforting presence.

While I am thankful for food in my belly and a roof over my head, and my family (yes, even AH if I only think about "sober" moments), it can sometimes be very easy to focus on the negative when I'm working over full-time at home, I'm the sole caretaker for the kids when he's drinking, and his unemployment just ran out directly before both kids' birthdays and Christmas (oh yeah...December is a fun time...). So, here's just a moment to give recognition to one aspect of my life that's unfailingly positive, and I'm sure others here can relate to just how essential a pet can be.
Member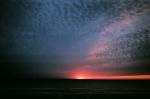 Join Date: Mar 2009
Posts: 1,334
I am so thankful for recovery and my friends/family and PETS including a little feral kitty I caught and domesticated. She is very grateful for me I can tell. I am divorced 4 yrs. from my XAH but I pray he finds recovery. I actually learned from the relationship such things as codependency and boundaries so I can be grateful for the lessons those years taught me. Great- full- ness.......yep I got it.
| | |
| --- | --- |
| The Following 2 Users Say Thank You to Carol Star For This Useful Post: | |
Currently Active Users Viewing this Thread: 1
(0 members and 1 guests)

Posting Rules
You may not post new threads
You may not post replies
You may not post attachments
You may not edit your posts
---
HTML code is Off
---