Has anyone tried to make amends with ex alcoholic family member?
Member
Join Date: Aug 2010
Posts: 60
Has anyone tried to make amends with ex alcoholic family member?
---
The Jewish holiday Yom Kippur is next week. It is the day of atonement. The days between Rosh Hashannah and Yom Kippur are called the ten days of repentance, days devoted to examining one's ways, engaging in repentance,improving one's ways, and self reflection. And also to ask for forgiveness from any person we hurt or wronged in the past year. It's similar to the 9th step: making direct amends to people we hurt.
Has any of you, especially those who left their alcoholic spouses, apologized for all the harsh words you've said as co-dependents?
I'm sure we've all, as codependents, (I know I have), said mean things, belittled, mocked their alcoholic spouse in an attempt to control them and make them feel guilty about their drinking. Has any of you tried to make amends with them? to make YOU feel better about yourselves?
Well, actually I have not. I have a great relationship with my exabf's sister. She has been subjected to his foul mouth and abuse, so, she understands that at times, I lost it.

She told me, "Don't feel guilty", I probably would have killed him!

I think that you should do what makes you feel good about yourself.
| | |
| --- | --- |
| The Following 2 Users Say Thank You to dollydo For This Useful Post: | |
Yes, I told my aexh I was sorry for many wrongs, including throwing him out. He's free to take it or leave my apology. It's not just to make myself feel better, although it helps me get my sense of myself as basically a good person back.
| | |
| --- | --- |
| The Following User Says Thank You to RollTide For This Useful Post: | |
To thine own self be true.
Join Date: May 2009
Location: U.S.A.
Posts: 5,924
Yes, I have apologized to many kinds of people, alcoholic or addict or not, for things I have done and said that I felt badly for doing or saying. I don't think I apologized in order to make me or anyone else feel better, though. I apologized because it was the right thing to do. I accepted responsibility for my own words and actions that may have caused hurt or other negativity for the other person.
I apologized to my XAH for my contribution to our marital problems a couple of years after we had divorced. It was genuine -- I did it because it felt like the right thing to do.

I remember him looking really stunned. All he said was, "Oh I don't blame you for anything." And then the conversation turned to something else. I think he was surprised because he had cheated and left me with our 3 daughters. He still lives with a lot of shame, I think. Sort of sad, really, because I carry no resentment or anger. I forgave him a long time ago, which he also knows. He just hasn't forgiven himself.
Member
Join Date: Jul 2007
Location: ashamed ville
Posts: 311
I have apologized to my AH for some of the ways I treated him. I'm not perfect.

I will not apologize to his family members with who I spoke to about my AH's drinking. As I have not lied to them or bad mouthed him. I just told them what was happening while he was drinking and what he has done to me and the kids emotionally. I've elaborated to them what was going on because they had seen first hand things he would say or do while drinking. I just told them what they didn't see to hope that maybe they would maybe kinda intervene.

So the answer is no. I would not apoligize. They have all seen first hand how he is like. He is the one who should apoligize to his family.
Member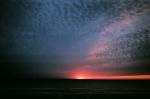 Join Date: Mar 2009
Posts: 1,334
I have...... but mine is so far gone he blames me but I tried to make amends for my part in a letter. I was in recovery myself and was doing an actual 4th step. My X is still angry (at himself) really but takes it out on others so I stay clear. My XAH still uses so he can be beligerent. His brother knows how I tried to save the marriage and totally understands why I had to leave the marriage.
Member
Join Date: Aug 2010
Posts: 60
By ex alcoholic family member I meant your qualifier, xah, xaw, xabf, xagf.
I sent my xagf a letter apologizing for the mean things I said. My codependency made me say things I'm not proud of, things I know hurt her deeply, in an attempt to get her to stop drinking. I felt the need to make amends for MY part in the effect of her drinking.
I'm certainly not planning to apologize for her family. They know I did everything I can to help her. And I do resent her mother for the way she handled things. I have quite a few things I would like to say to her, but there's no point anymore, as her family is not part of my life anymore.
Member
Join Date: Jul 2007
Location: ashamed ville
Posts: 311
oh okay. Yes, I have apoligized to my AH for putting the kids before him. I have done this. I always thought I needed to be the kids mom first. I put him second. I do not believe that I caused his drinking but I apogized to hiim for that. That was the important one for me.

I really don't think I need to apologize to him. For any of my reactions to what he has done to me. I apoligized for not wanting to spend time with him but how could I when he was drunk.

Maybe I'm not there yet, but I don't think why I would need to apologize any further. He needs to apologize to us.

I accept responsibility for not treating him like a human being at times. I have apoligized for that. But I can't see what else I would need to apoligize to him for. It's not like I was mean to him. I've never called him names. Basically I just didn't want to spend time with him.

oh yeah, i did apoligize for not being "intimate" with him more often but how could i really when he was drinking most of the time.

Maybe I'm not ready for that step. I don't know. Gives me something to think about. Main apology was putting the kids first.
I grew my wings to fly...
Join Date: Oct 2008
Location: STATE OF CONTENTMENT
Posts: 289
Yes, I have apologised to my xabf, and his dad. They are the only ones left in his family. The Dad said I was amazing and he don't know why his son can't get it together, but that I did do some crazy things.. accuse him of cheating, screaming, etc.. The xabf, he said it wasn't me, it's him... and I said no, we both played a part.. and he said he wished he listened to me. I did tell him it was too late for us, and he said he will pray that it isn't. They too are Jewish.
Currently Active Users Viewing this Thread: 1
(0 members and 1 guests)

Posting Rules
You may not post new threads
You may not post replies
You may not post attachments
You may not edit your posts
---
HTML code is Off
---