Lost Time,No Memory,Never Noticed
Member
Join Date: May 2010
Posts: 1,147
Lost Time,No Memory,Never Noticed
---
Is there really such a thing as a "functional" alcoholic? or a 'high functioning' alcoholic? Too me when you have gaps in memory or entire periods of your's and/or someone esle's life are you really functional?

Then the 'memory' becomes convenient never accounting for what one actually did or didn't do. This makes it easier for one's own version of events to become 'the truth'.

Details do matter.
I think there are functioning A's. I think though that they are not yet advanced enough to feel the full extent of their disease.

My exabf has a system of enablers who help him along.

As far as memory goes, when someone cannot remember periods of their life, in my opinion, they are lying. They are not wanting to acknowledge what they did. Maybe it is because it is too painful or they are ashamed, but weeks and months, I think they are lying about not knowing.

My ex stands by the words that he did not cheat on me as I broke up with him. He is lying. We fought about his drinking and lying and he proceeded to start seing another woman behind my back for 5 months and got engaged to her. However, he told his friends that I broke up with him to cover his tracks and make me seem like the bad guy, so no one would speak to me to confirm this. He maintained to me and my family that he was in recovery, working a program and we were getting married. Lots of lies. Very sick.

I think they know. I think there are blackouts for hours as I have blacked out when I was in college drinking. It was a matter of hours, not days, weeks or months.
| | |
| --- | --- |
| The Following User Says Thank You to MissFixit For This Useful Post: | |
Welcome to the forums!

I read your other posts about your friend.

We can't fix your friend. We offer support and information to people that are affected by someone else's addiction.

The threee C's of addiction:

You did not cause it
You can not control it
You will not cure it

Even if your friend hits bottom and gets sober, that doesn't mean he is cured. Sobriety is not a magic bullet that transforms jacka$$es into gentlemen.

Have you attended Alanon meetings for yourself?
Have you tried to cut all contact with this person, for your own sanity?

As to your concerns about blackouts and memory loss - alcoholism is progressive. It gets worse, not better. The memory loss can become worse and could be permanent. It can also be a form of denial. Selective memory.
Member
Join Date: May 2010
Posts: 1,147
When talking about gaps in memory I'm not necessarily talking about days,weeks or months but specific events,dates,numbers that just a minute or two of focus would have revealed. Or simple things like a person sober enough to realize someone is doing chores,cleaning,fixing etc. Or all the details or processes needed to get a job done at work.

Many of the alcoholics and/or abusers Ive known hate detail, they want things simplified. And maybe the abuse is sign of something else like somekind of attention deficit disorder or something. But how can persn focused on their substance gravings,their buzz or hang over be focused on many the details they come across in daily life.

Yeh I find it hard to believe that people can forget or have no memory of prolonged periods of time but I think they miss out on many of the little pieces of the puzzle that make up life and/or events.
| | |
| --- | --- |
| The Following User Says Thank You to Still Waters For This Useful Post: | |
An alcoholic is an alcoholic is an alcoholic.

So whether they are "functioning" or laying in the gutter, if you are trying to "understand" them, their thinking, their reasoning, their gaps in memory, their lying, their choice of socks, their whatever, and you are not accepting in the forefront of your mind that you are dealing with an active alcoholic, then you will likely be baffled by their answers or behavior.

Alcoholics are messed up thinkers! All addicts are. Addiction is a brain disease.

Remember if someone's drinking, lapses in memory, lying, is a problem for me then it is a problem. Period. For ME! I don't need to convince that person that it is a problem. I just need to accept them as they are and figure out what am I going to do? What is in MY control that I can change so that my life starts looking how I want it to look?

peace-
b
| | |
| --- | --- |
| The Following User Says Thank You to Bernadette For This Useful Post: | |
Member
Join Date: Feb 2009
Posts: 2,059
hiya-

i swear my xABF made me question my own memory. he'd say something and i'd think, no that's not what happened.

i began to keep a journal of each day's events and when he said something that sounded amiss, i could pull up that day and read my objective report on what had happened.

100% of the time, he was mistaken. being able to verify the facts returned my confidence in my own memory of events.

as for blackouts, they do happen.

naive
| | |
| --- | --- |
| The Following User Says Thank You to naive For This Useful Post: | |
Member
Join Date: Jul 2009
Location: PA
Posts: 985
Hi t,

Functional has a definition. Memory may or may not have anything to do f.

But I do want to validate that there is a chemical reason he doesn't recall things. It can be a problem in a relationship and it is a problem if he is blaming you.

Reality check is that in a functional relationship people talk through their differences, they accept each other, they listen to each other, and support each other even when they disagree.
| | |
| --- | --- |
| The Following User Says Thank You to Kassie2 For This Useful Post: | |
Go ask the Multivax

Join Date: Apr 2008
Posts: 2,481
I was functioning, so I thought. Until I finally had my illusions crashing down.

Functioning to me meant that I had no consequences. Had one DUI, I thought, big deal who doesn't get one?! I never lost a job or missed work. All my little screw ups could be explained away as minor bumps.

All looked fine from the outside. That was all that mattered.
Member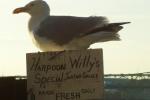 Join Date: Nov 2009
Location: carolina girl
Posts: 578
I've seen a few posts over the last few days asking for the definition of an alcoholic.
I would say it's a safe bet that the best people to answer the questions about alcoholics are the recovering alcoholics on SR. They know better than anyone else the signs and symptoms. I think they can offer more answers than we can here.
Just an idea.

| | |
| --- | --- |
| The Following User Says Thank You to Taking5 For This Useful Post: | |
I'm a recovering alcoholic. And to be honest, it was really only in recovery that I started to research alcohol's effect on the brain, how and why the alcoholic's drinking patterns are different and what protracted withdrawal syndrome is. While I was drinking every night I was ... just driven to drink every night. Until I hit my own bottom and decided to work a program. I didn't ever lose a job and most of my friends had no idea that I had a problem. Seriously. I was pretty good at drinking at home, alone.
There are some great stickies at the top of the alcoholism section of the boards that explain alcohol's effect on memory and brain function - best book I ever read on the subject is "Under the Influence" and there are excerpted sections right here on SR:
http://www.soberrecovery.com/forums/...influence.html
But the bottom line is that an active A is highly unlikely to have any more of an idea than you do about what drives them to do the things they do. Looking for answers from the alcoholic is like asking someone under anaesthesia how they're doing during an appendectomy. or trying to have a conversation with someone who's sleepwalking.
And there are people who have been sober for years who are working a good program and thriving who don't understand the biochemistry behind the disease - it's not a prerequisite for getting and staying sober. I'm a nerd for understanding things and at a certain point in my recovery I wanted to get into the chemical nuts and bolts of how alcohol affects the alcoholic.
The bottom line is that the alcoholic brain is wired to process alcohol differently than the nonalcoholic brain. Finally in the later stages the alcoholic needs to maintain a certain level of alcohol to keep functioning. Without it, withdrawal starts. And withdrawal - when the alcoholic doesn't have alcohol in their system- can lead to behavioral and physical symptoms that are worse for the alcoholic than the effects of maintenance drinking. Your short term memory can be profoundly affected. My first year sober my brain was soup. One morning I took out a pair of socks to put on and sat down only to realize that I was already wearing both socks and sneakers
Currently Active Users Viewing this Thread: 1
(0 members and 1 guests)

Posting Rules
You may not post new threads
You may not post replies
You may not post attachments
You may not edit your posts
---
HTML code is Off
---