Possible or Impossible
Possible or Impossible
---
My H definately has a drinking problem, but keeps telling me that he can socially drink, a few beers. He reasons with me that he did not have tremors, or withdraw symptoms from quitting, so he doesn't have a problem. he made it 2 days without a beer, then convinced me that he doesn't get drunk on beer and can drink beer.....?? He blames me for everything...his parents are mad about his drinking, my fault.....I don't support him etc.....Please help me understand this if you have had similar issues.
Hi mentally, welcome!

In the end, it doesn't really matter if he does, or if he doesn't. If his drinking bothers you, then it's a problem.

Have you considered trying some al-anon meetings? There are informative sticky posts at the top of this forum that are very informative also.
Member

Join Date: Dec 2006
Location: Stumbling toward happiness
Posts: 4,706
I had similar issues, and through this place, counseling, Al-Anon support, and other kinds of work on ME, I finally came to the realization that my life was too short to live it as someone's punching bag, whether or not THEY believed they had a problem. I knew I wasn't willing to live like that any more.

Mentally, are you getting any help for yourself? It sounds like he has you convinced you're crazy for the way you feel. Like your feelings don't matter. Am I right?
You are exactly right - he has convinced me I am crazy and controlling? Like I have a problem and am the cause of all of this!! I have noticed through other posts that that seems to be a theme!
Mentally Exhausted,

I was married to an alcoholic. He tried to convince me, he tried to convince himself, he is now trying to convince my daughter (this after years of sobriety, AA, treatment) that he CAN just drink beer again.

I divorced this man 5 years ago and recently started dating a man. This man does not have a drinking problem. Booze is never an issue for him. If we are out and he wants to drink a beer, he might. Often he doesn't and just gets a coke. That is someone who DOESN't have a drinking problem, I think. Not the first one who wants a drink SO bad he makes his whole life and all discussions revolve around BOOZE and whether or not he can handle his liquor.

You are not crazy, no matter what he says or his family says. Drinkers don't want to be told that they should NOT drink. And they don't want to be around people who don't drink either. Soon enough they isolate themselves from sanity and gravitate towards only people like them, who drink and don't give them any disapproval.

You are fine. You just have to decide if you want to live like this the rest of your life, up, down, with the focus always on drinking verses, well, life! It's YOUR life too, honey. You get to decide if you want to live in unhappiness and stress, or free from that anxiety in peace, in your own home. You are not out of line for wanting a happy, peaceful, fun life with someone who has the same goals and puts YOU well before having a drink. Think about it.
Of course you are the problem, and the cause of all the hassles HE has.
God forbid he should look any further than at you, because then he would have to see that HE and his beloved drink are responsible.

I hate to say it, but.... this is only the beginning of the runaway alcohol train ride and it will get worse for you both. It gives me such sadness to see this hell for so many young couples, because it is such a terrible waste of what could and should be a good life for them.

Get all the info you can, get help for yourself by staying on SR, go to Alanon, get some counseling from a Drug and Alcohol Service, and above all DO NOT ACCEPT BLAME from him or anyone else.

God bless
once in a . . .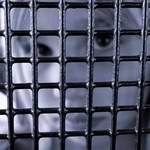 Join Date: May 2004
Location: looking in / looking out
Posts: 1,214
Oh can I soooo relate! sound like my ex --- it was all my fault even tho he'd been thru rehad before we even met ... blah blah blah
I highly recommend "Getting Them Sober" by Toby Rice Drew
not about changing "them", it's about helping YOU to change and find some peace of mind and will answer alot of your questions
(I just wrote about it in another post)
I can't recommend the book enough -
Your library should have it or it's well worth ordering from Amazon
and definitely come back here!

Blue
Member
Join Date: Jun 2009
Location: Washington State
Posts: 75
Oh my gosh, this completely rings a bell, he thinks
he doesn't get drunk on beer and can drink beer
Even when he drinks eight or ten beers, he's convinced that "beer aint drinking".
No you're not crazy for seeing a problem with a relationship where your needs aren't met. And no, you're not crazy for thinking you can't possibly be to blame for his issues. It might be a really long time before he has any reason to consider the impact his drinking has on other people. It might be that he thinks the people around him aren't suffering, but his delusion and denial just aren't reality.
If you've done all you can, and you're finding it hurts you to try to do more than you can, it's time to step back, check out Al-Anon and
focus on you
instead of on him. It's such a small thing to focus on what you want and what you need, what brings you pleasure, but oh my gosh does it feel good once you remember that is the way life ought to be. That's the way life can be. When you make it that way, that's the way life is.
Only the man who crosses the river at night knows the value of the light of day.
Chinese Proverb
Currently Active Users Viewing this Thread: 1
(0 members and 1 guests)

Posting Rules
You may not post new threads
You may not post replies
You may not post attachments
You may not edit your posts
---
HTML code is Off
---