Non-Oxford Sober Housing
Member
Join Date: Dec 2013
Posts: 254
Non-Oxford Sober Housing
---
I'm curious if there are sober housing programs that do not follow the Oxford House model of requirement for 12-Step meetings x times a week. This requirement would be difficult for someone who does not subscribe to 12-Step groups.

Are there any Secular or non-traditional sober housing options out there? I've never heard of any other than chore-stay arrangements on farms and buddhist colonies.
Hi Soberella. I am not sure if you like camping or are into alternative culture but the Rainbow Family of Living Light gatherings might be a nice place to chill for a few months or even weeks and take a vacation (assuming you can do that right now). The gatherings exclude alcohol and are free--you just a need a belly button to gain entry : ) Food is shared collectively, donations are accepted in the magic hat but no one is ever turned away. People often share rides to get there. Some people live year round on the road. The national gathering is happening this July somewhere in Utah or NV, we won't know until June. But there are gatherings happening now all way up until then. Go to welcomehome.org for more info about the family in general and I like the group "2014 Nevada Utah Annual Rainbow Gathering" on facebook for updates on where gatherings are happening and a connection to people in the know.
I plan on going to the national this year if I can--I think it will be a nice place to get away and find some healing in nature with kind and enlightened people and celebration in my new sobriety. I will likely stay with Yoga camp again--daily yoga, meditation, reiki you name it. And did I mention its all free! Good luck.
| | |
| --- | --- |
| The Following 2 Users Say Thank You to Sobriatea For This Useful Post: | |
Member
Join Date: Dec 2013
Posts: 254
That idea sounds fun, although I think the desire is something with structure and I have found that the more free-will 'on the road' lifestyles especially with groups have a propensity for drama and can have serious negative outcomes, including relapse.
Basically Im asking is there something that has the structure and the agenda of an Oxford house but without the requirement of going to meetings based on a particular ideology.
| | |
| --- | --- |
| The Following User Says Thank You to Soberella66 For This Useful Post: | |
A friend of mine is opening up one for folks on methadone and subs. He wasn't aware of non-12 Step groups so I may be facilitating SMART Meetings there. I thinks this type of house is long overdue.
Member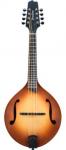 Join Date: Mar 2014
Location: PA
Posts: 12,000
Sobriatea, I don't think the rainbow gathering would be a good place for someone in early recovery. There is still alcohol and drug use happening. And the woodstock aura of it would tend to be counterproductive for someone trying to get sober. My opinion of course.
I'm all for; peace, love and understanding.
Currently Active Users Viewing this Thread: 1
(0 members and 1 guests)

Posting Rules
You may not post new threads
You may not post replies
You may not post attachments
You may not edit your posts
---
HTML code is Off
---