Hiya guys xxx
Member
Join Date: Oct 2012
Location: uk
Posts: 725
Hiya guys xxx
---
Just wanna say...ive been struggling recently...but im back...and need some inspiration to get me on it again...been lazy...but havent been drunk....need some kick up the bummness ..hugs xx cleo xx
Cleo, I use this exercise sometimes. I picture how I want things to be 'someday', all sorts of aspects and details. And then I pick one small thing, and change it. This gives me a boost, so I can then tackle something a little more challenging. The more challenging stuff is more rewarding, but they don't always work out and that can be disappointing. So, I go back again, and pick something small, fix it, and keep moving on.

You are a smart lady, Cleo, and you know what you want. Make a plan, and do it! I believe in you, OK? Onward!
Sober since October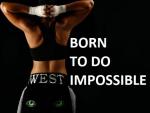 Join Date: Oct 2012
Location: In the world in my eyes...Somewhere I've never been before...
Posts: 7,311
Hi, Cleo)

So glad to see you posting again, and that you haven't been drinking!

Don't you ask me for a kick - I have a pretty good punch now))

You may have all the inspiration I can offer. And I second Dee - look inside for a kick. once you find your "kicking engine" there - you'll discover the most powerful and unstoppable source of inspiration. Give yourself just a piece of love you deserve - and you'll find that it opens up doors to a sunny and warm place)

And I just love what Freshstart said - going to use it myself.

Hugs to you.

Take care and keep your chin up!
| | |
| --- | --- |
| The Following 3 Users Say Thank You to MidnightBlue For This Useful Post: | |
| | |
| --- | --- |
| The Following User Says Thank You to DoubleBarrel For This Useful Post: | |
| | |
| --- | --- |
| The Following User Says Thank You to Coldfusion For This Useful Post: | |
| | |
| --- | --- |
| The Following User Says Thank You to ando68 For This Useful Post: | |
| | |
| --- | --- |
| The Following User Says Thank You to LSC1 For This Useful Post: | |
| | |
| --- | --- |
| The Following User Says Thank You to Received For This Useful Post: | |
Currently Active Users Viewing this Thread: 1
(0 members and 1 guests)

Posting Rules
You may not post new threads
You may not post replies
You may not post attachments
You may not edit your posts
---
HTML code is Off
---