To count or not?
Grateful to be free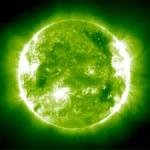 Join Date: May 2009
Location: Arizona
Posts: 3,681
I think this may be a personality thing rather than any sort of deep issue about a person's recovery.

That may be because I was raised in a faith that was a "devil may be waitin' round the corner" sort of thing, and the idea seemed to be more on outsmarting the tricky devil, than on living a life free of fear because we had faith in something greater.

I don't wear a watch. I don't have a calendar on my wall. That is the way I am, so it's no shocker that I don't count days. I don't count days in anything!

People ask me how old I am and I have to ask them to help me with the math...I know about how old I am, a range of three years or so, but whether it's 44 or 47...I have to start doing calculations.

Some people are watch/calendar/time conscious people in all areas of life (I bet they balance their checkbooks too, lol) and counting days just feels right to them.

I am not well acquainted with the "beast" that is the manifestation of some people's addiction, but like anything I wonder if the day counting (or not counting) needs to be looked at in context. Is the beast growling about how long it's been since you let yourself have some fun, and how many more days of existence you will deny yourself? or is it just your perfectly healthy mind says "hellz yeah!"
| | |
| --- | --- |
| The Following User Says Thank You to Threshold For This Useful Post: | |
Well I've tried counting and failed. Certainly day 30 was the worst. The beast was raging but I defeated it. But everyday after that it was "you've done 30 days well done, you don't have a problem. have a drink, ok don't mind if I do!"

I'm not counting now. Whether is be 1 day or 101 days. It doesn't matter because I simply don't drink.
| | |
| --- | --- |
| The Following User Says Thank You to neferkamichael For This Useful Post: | |
Member

Join Date: Jan 2011
Location: The Sooner State
Posts: 1,725
Yeah Im a counter for my own peace of mind on everything. I know how old I am, my kids ages, how much is in my checking account, how many days since Ive been paid, how many days until my next paycheck, etc.... Everyone is different though. I truly believe that all that matters is that Im not drinking today.
| | |
| --- | --- |
| The Following User Says Thank You to OklaBH For This Useful Post: | |
I do not go around counting days and I don't do much to celebrate the years.

But I do know very well when I quit drinking, because it's a huge milestone in my life. It is simply impossible for me to dismiss it or claim that it is unimportant when my life is divided into two parts: before I quit drinking, and after.

And I will certainly tell people how long it's been when I communicate with them about addiction and recovery. I do think that having been abstinent a long time gives others hope and a positive example. More than that, the truth is that it IS different to have been abstinent for many years than it is to be just starting out. Time DOES make a difference....life is much better when one has been abstinent for many years than when one quit drinking the previous day!
| | |
| --- | --- |
| The Following User Says Thank You to onlythetruth For This Useful Post: | |
don't think about it, i only got caught like a moron because i picked 1st july, also a family date lol... only your beast cares how long it's BEEN, but it never wants you to be carefree and not counting/calculating/trying to see how long you can "go without/recover/be denied", so just bin the numbers and LIVE!!!

i sh*t you not, there are a few times i shot myself in the foot by knowing right away 1st july was my "date"... don't play with it, it's not fun or easy or a game - you're worth more than wondering about what you can get over on your addictive voice.
Currently Active Users Viewing this Thread: 1
(0 members and 1 guests)

Posting Rules
You may not post new threads
You may not post replies
You may not post attachments
You may not edit your posts
---
HTML code is Off
---