Cost Benefit Analysis-SMART
Cost Benefit Analysis-SMART
---
Has anyone else done the SMART Recovery Cost Benefit Analysis worksheet lately? I did my first one last nite & it was really an eye opener. I could only come up with 3 advantages of drinking, all short term, while I came up with 12 disadvantages, varying from ST, MT, continual and LT. I'm calendarizing it to redo the exercise once a month to see if it changes. I'd be interested in others experiences with this or similar exericises. Have a great sober day everyone!
Member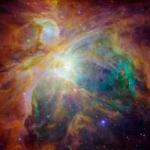 Join Date: Jun 2009
Location: Colorado
Posts: 664
What ultimately got me to quit alcohol and pot was a cost-benefit-analysis in my head, before I ever knew of SMART's exercise. It didn't take long to see the disadvantages incredibly outweighed the benefits, of both substances. I did the exercise a couple weeks ago when I was getting cravings and that logic, seeing how illogical it would be to pick up drinking again set me right back on m path of sobriety. I've been getting to know SMART better and so far I really like some of their ideas.
I recently completed the exercise and it helped me tremendously. Its still on the first page of this forum if you are interested.

Its just such a great tool. I've seen many people benefit from the CBA and it mattered not if they worked a SMART recovery, a 12-step program, a program which incorporates various recovery methods or sought recovery with little aid from outside entities. I'd imagine it would work well for anyone considering whether or not any particular behavior is problematic or not.
☯ ⓌⒾⓁⓁ☯
Join Date: Dec 2006
Location: Oxnard (The Nard), CA, USA.
Posts: 8,279
I do CBA's along with using other treatment tools that help me make the deep psychical changes that keep me on task with continual sobriety.

I have come to understand that no one treatment modality works for everybody. I think the best treatment results when a person is matched with one of the various treatment modalities that is used today.
Not all better, getting better

Join Date: Feb 2002
Location: The Beautiful Inner Banks of NC
Posts: 1,702
A method that may work for some may not work for others. Different strokes for different folks. As long as you find something that works for you, that is all that really matters.
---
Last edited by shockozulu; 12-07-2009 at

02:18 AM

.
Currently Active Users Viewing this Thread: 1
(0 members and 1 guests)

Posting Rules
You may not post new threads
You may not post replies
You may not post attachments
You may not edit your posts
---
HTML code is Off
---