Been a while
Member
Join Date: May 2015
Posts: 43
Been a while
---
It's been a long time since I've posted. I've had many ups and downs. Been good, then fallen off the wagon.
I have actually hooked up with a friend who goes to meetings, and have attended one so far.
I have a question: I know people tell me one habit must be replaced with another. What are some ideas that everyone has found useful here to swap out for drinking?
I am currently sober and would like to stay that way. I am feeling the effects from drinking for so long, and I know my health will do nothing but decline from here if I continue.
Administrator
Join Date: Apr 2007
Location: Australia
Posts: 187,854
Hi powerflower

I didn't find thinking about my drinking as a habit was too helpful - it was way more destructive than than that.
it wasn't really about swapping one thing for another for me so much as getting rid of a maladaptive and self destructive way to deal with life.
If I replaced my drinking with anything, it was with recovery - thinking about not just not drinking bu all the other ways I could improve myself.
I changed into a person who no longer wanted or needed to drink
| | |
| --- | --- |
| The Following 2 Users Say Thank You to Dee74 For This Useful Post: | |
Member
Join Date: May 2015
Posts: 43
Thanks. I've changed a good bit about myself and am still in that process. I'm a lot healthier now...except the drinking. It's taking a toll on my liver. I feel I need a replacement...or maybe I feel that way because that's what I've been told by so many??
It's hard to find a replacement since I only drink at night. I've managed to be sure not to purchase any alcohol lately, but am worried about the upcoming holidays.
bona fido dog-lover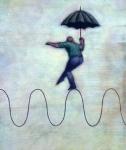 Join Date: Mar 2008
Location: eastern USA
Posts: 84,849
I replaced my drinking life with a life of gratitude. Being thankful for my blessings is part of my daily routine.

It makes me focus on the positive, instead of the negative. Drinking was all negative for me so gratitude really helped me strengthen my recovery.

One thing that helped me was physical exercise. I picked up a tennis racquet and I've been playing 3 - 4 times a week since.

That didn't get me sober, AA and this website did.

However it has been a positive addition to my life. It has greatly improved my health, has filled many evenings, and has allowed me to meet a whole new group of people who don't focus their lives around drinking.
Currently Active Users Viewing this Thread: 1
(0 members and 1 guests)

Posting Rules
You may not post new threads
You may not post replies
You may not post attachments
You may not edit your posts
---
HTML code is Off
---