Putting things on paper
Putting things on paper
---
Hey guys,
I just wanted to share something that helped me early in recovery. I used to think about challenges in my life and try to solve them in my mind. Since i have gotten into recovery i've learned that's its important to put things on paper. One example is my 1st step.
"Admitted we were powerless over alcohol and our life had become unmanageable."
Sure we can think about this and list out in our mind some of the examples of this but it's amazing the effect that pen to paper or hands to keyboard will have on us. The exercise of this tended to relief some of my angst of doing the exercise.
Example: List out how you're powerless over alcohol ie My significant told me if i drank again that person would throw me out. Well there i was all lit up again.
List out how your life became unmanageable. I was homeless because i broke a promise to my significant other.

Just food for thought.

Happy Friday Everyone!
Garrison
Hears The Voice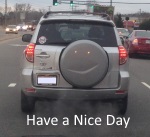 Join Date: Jan 2013
Location: Unshackled
Posts: 7,633
I agree - putting things on paper can be very helpful.
When the urge to drink would become very strong in early sobriety, I would take out a pen and paper and write down
The 5 Worst Things That Will Happen If I Don't Drink
1.
2.
3.
4.
5.
Then I would try to fill it in. I'd think as hard as I could, but I never got past #1. That exercise would take me out of my
feeling
mind and put me back into my
thinking
mind. It would also take away the urgency to drink for hours or days.
Currently Active Users Viewing this Thread: 1
(0 members and 1 guests)

Posting Rules
You may not post new threads
You may not post replies
You may not post attachments
You may not edit your posts
---
HTML code is Off
---