Advuce
Member
Join Date: Jul 2017
Posts: 4
Advuce
---
Hi , could do with a bit of guidance /advice please ,
I met this fantastic guy (Alcoholic) 16 months ago , he does not work and hasn't for about 10 years , he has his own place , council and attended rehab about 6 years ago . I had my own rented houses and to start with just dated but as things went on it got serious , he was loving , caring , attentive , everything I wanted in a man always touching , holding hands , proud to be with me a very intense relationship
He asked me to move in with him which I did , I gave me house up ,( rented ) sold everything and moved in . Everything was good , I dealt with the drinking !
Then about 4 weeks ago he started calling me names and got in touch with an old friend from 30 years ago who had 2 grown up sons (she was married to an alcoholic ) he died . My partner used to work for her husband and had an affair with her all those years ago .
Anyway we started seeing the family and after what I think was a silly argument she stayed one night , when I got up the next morning , they were cuddled up on the sofa together , I asked what was going on to be told they were only friends !
Since then things have got worse , he now says I betrayed his trust because I don't trust him and he can't live like that .
He asked me to move out , says he loves me but no longer in love with me but wants to stay friends and has been spending his time with this other family .
I am sleeping on a friends sofa .
I love this man deeply and don't understand what happened , how can you stop loving someone that quick and move on . will he come back ??
Sorry you've gone through this Rose. It's not possible to know the answer to "why" other people do what they do sometimes, even when their actions are hurtful. Especially if he's an active alcoholic - you really cannot trust some of the things he says or does most likely.

You may benefit from our Friends and Family of alcoholics forums here too if you haven't checked them out already.
Administrator
Join Date: Apr 2007
Location: Australia
Posts: 188,436
I'm sorry for what happened Rose, but I know you'll find support here

I think you deserve a lot better than you got here - alcoholic or not thats disgraceful behavior on his part.
I'd move on.
| | |
| --- | --- |
| The Following User Says Thank You to Dee74 For This Useful Post: | |
bona fido dog-lover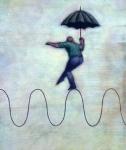 Join Date: Mar 2008
Location: eastern USA
Posts: 85,279
I'm sorry for your situation, but I think you'll be better off on your own. As my dad used to say: when you're alone, at least you know you're in good company.

I think you deserve better than what he gave you. It doesn't matter 'why', what matters is what you do now for yourself and your well being.

Currently Active Users Viewing this Thread: 1
(0 members and 1 guests)

Posting Rules
You may not post new threads
You may not post replies
You may not post attachments
You may not edit your posts
---
HTML code is Off
---