New and learning
Member
Join Date: Feb 2017
Posts: 1
New and learning
---
Hi - I am a recovering co-addict. Just started alanon last week and it is giving me hope. I am interested in any hope/experiences similar to mine.

I met my husband 10 years ago. He was in recovery at that time and had been for over 5 years. I knew nothing of alcoholism/addiction other than what I had seen on TV. His life at the time was managed well and we hit it off and long story short, we married 2.5 years later.

About 10 months ago he started smoking pot (previous drug of choice was primarily alcohol). And over the course of those months, it increased steadily - no shock to anyone here, I'm sure. Around month 6 or so, I started educating myself more and more on addiction, recovery, etc, still believing my answer was for him to stop. I've since learned otherwise thanks to alanon.

His abuse of pot began to affect our finances so I took measures to protect myself financially as much as I could and separated our accounts. That boundary has remained intact since November.

But a couple weeks ago I finally kicked him out. I just couldn't stand the lying, sneaking around, spending...you know all of the things! In those two weeks I started attending alanon and realized how I've become ill by focusing on him and what he is doing, needs to do, etc. rather than on myself. This was HUGE. And gives me hope.

I have a lot to learn - I know this. I do realize the question is no longer, can I trust him when he tells me he will cut back/quit/etc. I realize the question is simply, can I live with someone in active addiction and maintain detachment or not? I do not know the answer yet.

I am seeking wisdom from my higher power to know what to do.

Thank you for reading my post.
Hi, Marie. Welcome. I think you were wise to kick him out. Time will tell as to whether he will cut back or quit. Personally, the odds aren't good. I would say he is saying the things that will allow him to move back home.
I strongly urge you not to let him move back in. If he is serious, he will work a program of recovery, and it's best that he do that on his own. This also gives you an opportunity to work on the issues you are now recognizing. Peace.
| | |
| --- | --- |
| The Following 3 Users Say Thank You to Maudcat For This Useful Post: | |
bona fido dog-lover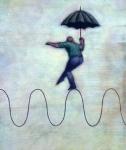 Join Date: Mar 2008
Location: SF Bay area, CA
Posts: 95,293
Welcome to the family.

You'll find lots of support here. You might be interested in the 'friends and family' forums here, both for alcoholics and drug addicts. Lots of experience there.

| | |
| --- | --- |
| The Following 2 Users Say Thank You to least For This Useful Post: | |
Hi Marie, Welcome!

I'm glad you recognize you've been neglecting your own needs and you are now planning to work on that. I do hope that your husband decides to seek recovery for himself.
| | |
| --- | --- |
| The Following 2 Users Say Thank You to Anna For This Useful Post: | |
Welcome Marie - you aren't alone. I hope it helps you to talk things over here. Many have been in a similar situation. As Least suggested, the Friends & Family Forum is very helpful too. We're glad you're here, and very sorry for your situation.
| | |
| --- | --- |
| The Following User Says Thank You to Hevyn For This Useful Post: | |
Currently Active Users Viewing this Thread: 1
(0 members and 1 guests)

Posting Rules
You may not post new threads
You may not post replies
You may not post attachments
You may not edit your posts
---
HTML code is Off
---