How do you NOT think?
Member
Join Date: Nov 2014
Posts: 136
I have been wondering what to do with thoughts of drinking. Do I reject and bury them, or do I try to learn something from them. I have been burying them but I'm concerned they might be like buried emotions, they come back in a much bigger form if not addressed.
Hears The Voice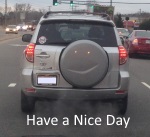 Join Date: Jan 2013
Location: Unshackled
Posts: 7,648
irrational
emotions at that.
Drinking alcohol caused me to do foolish things. I would routinely put myself and others in danger when drunk. Yet, did I fear drinking alcohol? I did not. I feared sobriety. Not rational.
There are other irrational emotions. Such as, perhaps, fearing thinking.
Mindfulness is an excellent technique. Definitely look into it!

Currently Active Users Viewing this Thread: 1
(0 members and 1 guests)

Posting Rules
You may not post new threads
You may not post replies
You may not post attachments
You may not edit your posts
---
HTML code is Off
---