Can a primary physician prescribe Naltrexone?
Member
Join Date: Aug 2014
Posts: 7
Can a primary physician prescribe Naltrexone?
---
good morning,I was wondering if a general practitioner could prescribe the prescription drug nalprexone for alcoholism?
Im 28 and have never used any medical intervention before. I have been a heavy drinker for ten years now. I drink a half pint and a tall can everyday And thats when im being good. Ive drank almost a full fifth of vodka or whisky by myself on numerous occasions.
Ive tried kudzu and the longest I can stay sober is about 5 days.
I only have medi-cal so unfortunate I have very limited options in this small town when it comez to doctors.
I don't want the run around. I dont wanna wait a week to see a primary just to be told I need to make another appointment with another type of doctor.
Can anyone tell me if seeing a regular doc would work? I dont have a regular doctor repor with anyone as it is I dont go much. Im really close with my ob/gyn but I doubt he could help.
If anyone has experience with the drug or thought id greatly appreciate it.
As im desperate to get sober.
Thanks

Member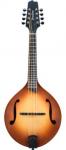 Join Date: Mar 2014
Location: PA
Posts: 12,007
If he can write a prescription for eye drops he can write a prescription for naltrexone.
But it isn't that simple. You can't just decide one day to try something. There are precautions to follow as a pre-prescription routine. Do not take (view) this drug lightly. I had a reaction to it that required attention.
| | |
| --- | --- |
| The Following User Says Thank You to LBrain For This Useful Post: | |
Member
Join Date: Mar 2012
Location: Newcastle
Posts: 909
I asked my doc about this a while back and he told me that in the UK standard GPs will rarely prescribe it, it would normally come from referral to a psychiatrist (but not sure how it is where you are).
| | |
| --- | --- |
| The Following User Says Thank You to Sulu1 For This Useful Post: | |
Member
Join Date: Aug 2014
Posts: 7
Well, I didn't just decide one day to try something. Ive researched this medication and im ready to take all the steps needed to start recovery. It seems as this along with counceling has worked wonders for those wbo were serious about sobriety. I have no problems doing whatever lab work is necessary etc....

I guess I should clarify. I know doctors can prescribe whatever they want. But, some talks prefer to refer you out if its not within their scope i guess. So should I perhaps see some type of psychiatric doc? Or start with the GP
| | |
| --- | --- |
| The Following User Says Thank You to Meraviglioso For This Useful Post: | |
Member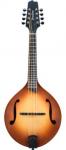 Join Date: Mar 2014
Location: PA
Posts: 12,007
this drug is used after one is clean for about a month. the psych usually prescribes it or an addiction specialist.

I'm a literal person. Could a GP prescribe this drug? Yes. Will he? Depends
Member
Join Date: Jul 2014
Location: in the city by the bay
Posts: 605
Pretty sure a GP could legally prescribe the medication be he/she needs to assess you and decide what the best option would be. Best idea is just to pick up the phone and get things going. Good luck to you!

Almost 700 years sober
Join Date: Aug 2014
Posts: 66,886
I would definatly just phone and make apt

Not sure what the medication is but I thought were not meant to discuss things like this

If I've missed something forgive me

Good luck Lana hope it gets resolved
Member
Join Date: Sep 2005
Location: Houston, TX
Posts: 2,126

---
Naltrexone has been shown to reduce relapse rates after abstinence in multiple clinical studies. Additionally there is evidence that naltrexone helps reduce heavy drinking when used in people who continue drinking while taking naltrexone, BUT that it is less effective in helping patients achieve abstinence.

So, if you're going for abstinence, you might want to keep looking and researching.

(o:
NoelleR
| | |
| --- | --- |
| The Following User Says Thank You to NoelleR For This Useful Post: | |
Member
Join Date: May 2013
Location: Maine
Posts: 244
My primary care physician prescribed naltrexone for me but I found it of not much benefit. He wouldn't prescribe antabuse for me, though, so I went to a physician that would. Antabuse is the only thing I have used that has made abstinence possible, because while naltrexone reduces cravings, it doesn't make it impossible to drink (without becoming deathly ill) like antabuse does. Antabuse has been keeping me sober for over 3 months. It's the only thing that has worked for me.
| | |
| --- | --- |
| The Following User Says Thank You to scintillady For This Useful Post: | |
Life Goes On
Join Date: Jul 2012
Location: East Coast
Posts: 4,831
Makes sense to me to call in advance to ask if the physician would be willing to prescribe it if necessary. My GP initially was unwilling to prescribe medications for substance abuse because she didn't know anything about them. To which my response was... um, the information is out there; I've read it (and isn't it your job to learn about medications?). It seemed she has since done some research as she suggested Campral when I saw her a few weeks ago.
I read great things about Naltrexone and was excited to start on it. It was not terribly effective for me. My psychiatrist said that studies show that Naltrexone and Campral are equally effective - just one drug works for some while the alternate works for others. I know folks who've been successful with Naltrexone and ultimately got the injection - Vivitrol.
Unfortunately, contrary to some reports, the whole answer isn't in the pill, which you probably know. In my case, I am throwing everything I've learned over the last decade into this recovery. A cocktail of keeping busy, therapy for other mood disorders, keeping up with people who love me, eating regularly, AA, posting here, etc etc. It's working and I'm not going to split hairs at this point to find out if the ingredients can be tweaked.

| | |
| --- | --- |
| The Following User Says Thank You to Obladi For This Useful Post: | |
What worked for me was getting a psych referral to an addiction specialist who strongly suggested inpatient rehab. I did more in rehab than just detox, it gave me a safe place to kickstart my sobriety, introduced me to AA, and got me to make a plan for recovery. After I finished that, I returned to my psychiatrist and we worked out a medication plan to deal with underlying mental health issues. Naltrexone was discussed, but we agreed that my early sobriety seemed strong and would add naltrexone if I relapsed. I'm now attending an 8 week outpatient program which is teaching me how to deal with negative thoughts around both addiction and bipolar depression, and I'm attending a few AA meetings a week.

Some or all of these may not be available to you, but medical should cover a primary care visit and a psych consult. I was a mess at my initial consult and in the depths of addiction, so you don't need to be sober for this. There were a number of people in rehab on medical, and they will work with you on insurance. I understand there may be other reasons why inpatient rehab may not be an option, but I would strongly suggest seeing a psychiatrist that specializes in addiction and can work with you on a medical treatment plan, at the very least.
Currently Active Users Viewing this Thread: 1
(0 members and 1 guests)

Posting Rules
You may not post new threads
You may not post replies
You may not post attachments
You may not edit your posts
---
HTML code is Off
---