My first day
Member
Join Date: May 2013
Location: Snohomish, WA
Posts: 7
My first day
---
Today will be my first day. Going to the doctor for some additional help. I'm so anxious about this. I have an emotional issue to talk about first and I have never been good about airing out my dirty laundry even to the doctor. I haven't even told my husband or daughters I'm doing this!! :/ I know I'll have 100% support, but I'm so scared to say it outloud.
| | |
| --- | --- |
| The Following User Says Thank You to Tempe For This Useful Post: | |
| | |
| --- | --- |
| The Following User Says Thank You to ImperfectlyMe For This Useful Post: | |
| | |
| --- | --- |
| The Following User Says Thank You to Bimm For This Useful Post: | |
Member
Join Date: Aug 2009
Location: mo
Posts: 183
Saying it aloud is scary, but its important to remember you are more than just your drinking. There is a whole life to uncover, and you should be very proud for taking these first steps. Do you have any support besides us? Can you share with your family or a close friend? Go to AA meetings or other recovery groups? I spent a lot of time here in early recovery, and got support from my boyfriend. More people know now, but at first I was really embarrassed to talk about it.
bona fido dog-lover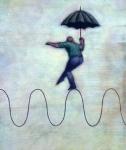 Join Date: Mar 2008
Location: eastern USA
Posts: 85,904

I was afraid too, the first time I admitted I was an alcoholic. But it was only then that I could become the real me, the sober me.

I'm glad you found us and joined the family.

Member
Join Date: May 2013
Location: Florida
Posts: 17
Ladybugs, I'm new here too! This is day 4 for me! On day 1, I swore I was gonna die! But they do get better! Maybe I'm not the best to give advice since I am new also...but what helps me is to set small goals! I know I'm not gonna wake up tomorrow and feel wonderful! But I know that I will have a little improvement each day...
I'm glad to hear you say that your husband and daughters will support you! That is a huge plus! It was very humbling for me to finally admit I needed help! I was the one that seemed to always hold everything together..I hope your doctor was able to help you too!
Keep coming here!! I visited several times before I joined, and just reading other people's posts helped me! I have gotten so much support here! And when I'm struggling, I log on and just read!!
Like I said, I'm only on day 4... And I did taper myself down for a couple of weeks before i quit....so, I know I'm probably not having severe physical withdrawals..but the mental and psychological ones are hitting me!!! If you have questions or just want someone to listen, send me a message! I'm a night owl and am usually up and on the computer all night!! ( I work nights)
Keep your head up!! You CAN do this!!!
Member
Join Date: Oct 2012
Location: Ohio
Posts: 87
Positivity and strength coming your way Ladybugs! Welcome and, as well as the most important people, your family, we are here for you. We all took that first step at some point and we all have some similar and some not so similar stories of how it went so hang in there. You got this !
Currently Active Users Viewing this Thread: 1
(0 members and 1 guests)

Posting Rules
You may not post new threads
You may not post replies
You may not post attachments
You may not edit your posts
---
HTML code is Off
---