13 days checking in
13 days checking in
---
Almost two weeks without drinking. Felt tired today but cannot sleep. I am tempted to have a few beers but trying to stay in the middle of the road without going off into a ditch. Hope everyone is staying healthy and strong. I've noticed my hygiene and diet has improved since not drinking.
| | |
| --- | --- |
| The Following 4 Users Say Thank You to Acheleus For This Useful Post: | |
That bell or bike person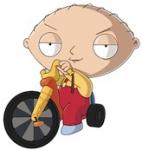 Join Date: Jun 2012
Location: london
Posts: 4,985
Stay strong A,

Sounds to me like you body is still getting used to things without the drink . Took a good 6 months for my body to get to "normal" .

If you have a sleep problem go to the Dr's and get it seen too . For me , not being able to sleep isn't a good enough reason to drink alcohol ,

Bestwishes, M
| | |
| --- | --- |
| The Following User Says Thank You to mecanix For This Useful Post: | |
Yes my sleep patterns are insane, I don't know how I get by. I have a boat load of papers to write for school and I just want to shuffle on down to the bar and talk to pretty women. But I have to plug away tonight and this weekend. I just took a long walk and I might take another one. I'm living in hell right now but I hope it gets better. No friends and no family and no hope. Sometimes I just think I might as well be a drunk because I have no one in my life. Other people don't get hurt because I drink and I don't believe I will ever feel good again. I need something to help me through this vale of tears.
Administrator
Join Date: Apr 2007
Location: Australia
Posts: 189,121
Don't make the mistake of confusing whats happening now for the way it will always be.
It gets easier - noone would stay sober if it didn't

You have an excellent opportunity to put your back into it, be gainfully occupied and get something done. Write those papers

D
Putting some coffee on and gonna do five pages. I'm gonna tell my self I can have friends and family one day--but only if I stay sober. I just get so angry bc my best friend/ gf just checked out of my life. Her dad said I was unstable and unsuitable for her because I come from a family of drunks, suicides, and failures. At times I just want to do like Hank Williams and carry on the family tradition. But I want to be a writer. I know I can write.
| | |
| --- | --- |
| The Following 3 Users Say Thank You to Dee74 For This Useful Post: | |
Wrote five pages. Going to write some more. Is going crazy better than being drunk? Maybe I'll lose my mind and let y'all know. Those giants DEPRESSION and FEAR are stalking me and they have bloody eyes. Trying to stand up to them, but it don't seem to be working. Hope everyone is settling into sobriety.
| | |
| --- | --- |
| The Following User Says Thank You to Acheleus For This Useful Post: | |


I heard something at a meeting last week and it stuck. It came from a person who had relapsed several times and they said...

"when I was drinking it was easy to continue. I never gave a second thought to having another drink but I was sober for 6 months and I chose to drink again. I MADE THAT CHOICE WHEN I WAS SOBER. Now if that is not insanity, I don't know what is"
Currently Active Users Viewing this Thread: 1
(0 members and 1 guests)

Posting Rules
You may not post new threads
You may not post replies
You may not post attachments
You may not edit your posts
---
HTML code is Off
---