I relapsed and I feel so ashamed.
:ghug3 You're still in the January 2010 group. :ghug3

You know what. It happens. In the geat words of batman's butler Alfred. "Why do we fall, sir? So that we might better learn to pick ourselves up."

Da na na na na na na na na.....BATMAN!!!!!!!
| | |
| --- | --- |
| The Following 3 Users Say Thank You to AaronK For This Useful Post: | |
| | |
| --- | --- |
| The Following 2 Users Say Thank You to coming_clean For This Useful Post: | |
04-04-2011
Join Date: Apr 2010
Location: AZ
Posts: 118
OMG you just posted almost to the letter what I went through and what I was thinking last week. Started back again and am on day 4.

Like someone else said it just seemed to "click" this time and I truly don't think I'm going to drink again (at least that's the plan).

So forgive yourself, start over and keep it up. You can do it!!





.
Member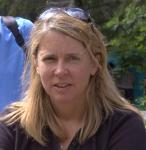 Join Date: May 2008
Location: NY
Posts: 6,608
I am so sorry HS, BUT I will say and this may sound weird, but thank God its over, you lived through it and that it was quite bad. It was bad enough that you should have no doubt where you stand with this alcoholism. Thank God you weren't able to control it or it wasn't bad and then you carried on for months after with the idea that things aren't so bad because you can control it. Sounds odd, but if people can "control" their drinking then they think they don't have a problem, but people without a problem don't think about controlling their drinking. I am sure you don't see this now, but maybe, just maybe this was a blessing in disguise.

As Rev said it helps to see a thread like this once in awhile because it does help others.

There were a few positives out of this relapses, but PLEASE don't do it again.

Positive #1 - YOU ARE ALIVE AND SURVIVED!!

Positive #2 - IT WAS REALLY, REALLY, REALLY BAD AND THERE IS NO DOUBT LEFT IN YOUR MIND.

Positive #3 - YOU HAVE HELPED MANY, MANY PEOPLE THROUGH YOUR HONESTY ABOUT THE RESULTS OF THIS RELAPSE.

Positive #4 - SR LOVES YOU UNDERSTANDS YOU.

Positive #5 - YOU CAN AND WILL START OVER.
Hey Humble, thank you for your honesty and humility - that takes courage.

My experience is that recovery is a lifelong process - and a relapse does not mean the end of that recovery.

Please don't let the emotional pain of your relapse be an acceptance of failure - it is not!

Try to look at the relapse as a stage in your recovery journey. Think about what was going on in contributing to the relapse and use that to make adjustments on your new plan.

You're stronger than you know and we care about you.
Administrator
Join Date: Apr 2007
Location: Australia
Posts: 203,962
Welcome back HS

I believe sober time is never wasted - please do learn from what happened...but then close the door on the weekend, pick yourself up, dust yourself off, and get back on the right road

D
I really like the way you stated this /\ that would make a great signature ;-)
Be good to yourself Humble & feel good about finally knowing where you stand & that a beautiful life while being sober awaits.
All of the best in your recovery, we are all here with you in this fight

| | |
| --- | --- |
| The Following 2 Users Say Thank You to NewBeginning010 For This Useful Post: | |
Member
Join Date: Feb 2010
Location: NJ
Posts: 20,458
You really scared yourself....(actually you scared ME too)! i have these little insolent thoughts myself, they flit through my brain many times during the week or when I'm in a crabby mood.

I'm going to suggest that you keep an eye on yourself and inspect yourself for lumps, bruises and bumps...I know vomiting from excess booze is common, but blacking out and vomiting are also symptoms of a concussion....(altered neurological status)....if you start vomiting again, take a trip to the doctor and tell him/her you can't remember...you may have smacked your head on something...and yes you are lucky you didn't choke.

thanks for posting and chasing those same thoughts right out of MY head.
| | |
| --- | --- |
| The Following 3 Users Say Thank You to Fandy For This Useful Post: | |
| | |
| --- | --- |
| The Following 2 Users Say Thank You to LibertyorDeath For This Useful Post: | |
Member
Join Date: Jan 2010
Location: Toronto
Posts: 318
I don't think I can say anything that hasn't already been said.

But it's still great to have you here and sharing your experiences on the board. It certainly reminds me that I am only one drink away from a relapse.

Stay strong, peace, health, and happiness to you!
Currently Active Users Viewing this Thread: 1
(0 members and 1 guests)

Posting Rules
You may not post new threads
You may not post replies
You may not post attachments
You may not edit your posts
---
HTML code is Off
---