Today is 1 Week - Feeling Weird
Member
Join Date: Jan 2010
Location: OH
Posts: 9
Today is 1 Week - Feeling Weird
---
One week sober.

Overall I've been feeling decent up until yesterday. Then a real feeling of dread or melancholy has overcame me. I don't even want to watch the Super Bowl (I'm a big football guy). I've also been experiencing slight nausea too. I'm wondering if this is normal. I guess different people will have different symptoms. I don't know...I just feel weird.

Anyone have any feedback concerning that. I'm thinking of taking some natural supplements.
| | |
| --- | --- |
| The Following 2 Users Say Thank You to mrfurley For This Useful Post: | |
Member
Join Date: Jan 2010
Location: scotland
Posts: 126
hi mcfurley, im on day 13, and i can say the first seven days was ill, with flu like symptoms, aching limbs cramp,liver aching nausea seemed to be a heck of a lot rolled
into one.. I think much of this was a naturall detox of toxins being removed and actually
giving your body a chance to heal without the supression of alcohol..even after 12 days
still not 100%, this can have an effect mentally bringing stress apprehension, depression,
have found eating and drinking healthy, and keepin busy has helped a lot.. just beginning
to find better form mentally and physically day 13 for me.. KEEP ON KEEPIN ON

bona fido dog-lover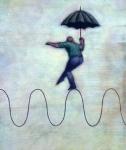 Join Date: Mar 2008
Location: SF Bay area, CA
Posts: 96,365
Give it time. I took B vitamins and milk thistle to help the body detox. It just takes a little while til you feel 'normal' again. Eat good food, drink lots of water and juice, take vitamins, get lots of rest. It will get better! :ghug3
Forward we go...side by side-Rest In Peace

Join Date: Jun 2002
Location: Serene In Dixie
Posts: 36,740
It's a fact....early sobriety is confusing and
sometimes just darn distressful.....

Here is some info ...please do read
Post Acute Withdrawl - Relapse Prevention Specialists - TLC The Living Center
Hope you do stay sober....

there is so much good to be experienced.
| | |
| --- | --- |
| The Following User Says Thank You to CarolD For This Useful Post: | |
Be kind to yourself. Your body is re-adjusting. As Least said, lots of liquids, vitamins...........whatever rest your body tells you it needs. Things will vastly improve with time. Stay strong.

I will be doing the Super Bowl with Mt Dew this year, and I am really ok with it. It will be nice to remember it all!!!!!!!!!!!!!!
Member
Join Date: Feb 2009
Location: Smithfield, VA
Posts: 521
The first 30 days seem to be the hardest. And everyone so far has mentioned some really great things to give some thought to. Hope you continue on and keep trying. It will get better with time.

Wes
Member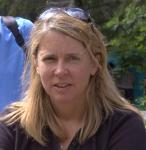 Join Date: May 2008
Location: NY
Posts: 6,608
Can't add a lot to what has been said, but I did want to add that you might want to check with your doctor if the nausea persists. Detoxing can be pretty serious. You are doing great though and the first 30 days is an emotional roller coaster or at least it was for me. Haven't felt life for a long time and then suddenly our numbness has worn off and we are looking straight at all sorts of emotions. You will be just fine.
Currently Active Users Viewing this Thread: 1
(0 members and 1 guests)

Posting Rules
You may not post new threads
You may not post replies
You may not post attachments
You may not edit your posts
---
HTML code is Off
---