Honesty
Member
Join Date: Sep 2009
Posts: 200
Honesty
---
As the 25 Dec holiday rolled through, I checked this forum and saw numerous "I made it!!!" types of posts. I wasn't sure what to make of it all. Was everyone miraculously sober through the holiday? The bitter-sweet truth of some of us falling off the wagon came later in the day and into today...and for this I am glad.

I certainly don't have much experience with all of this sobriety but if nothing else, I was especially pleased to read so much honesty, regardless of whether you were "good or bad," fell off the wagon or stayed on-top, celebrated 20 years sober or found this site with your end of the road, bottom of the bottle horror story.

I'm seeing honesty as a key to success in all sobriety-related goals - let's keep it up!
Super post!

I think honesty is crucial to recovery, and it took me many failed attempts to get sober and stay that way. I think, through those attempts, it was realizing that I had to be honest with myself, above all, that finally helped me to make it.
Administrator
Join Date: Apr 2007
Location: Australia
Posts: 204,001
I think it's crucial too, Me

I wasn't a bad man, but I lied a lot. It became second nature to me as an addict.
Being honest with myself was the first step out of that life

D
Yeah
---
I got honest real quick when I learned of the progressive chronic nature of the disease trying to take my life away from me.

Progressive: Ever increasing.
Chronic: Deadly.

Today I know I can't posssibly solve a problem I cannot honestly identify, admit to, and accept.

The truth really does open the door to freedom.



Yes thanks for helping me with your honesty eveyone.
Member
Join Date: Sep 2009
Posts: 200
Member
Join Date: Mar 2008
Location: UK
Posts: 4,682
Just fyi and IMO if you are working a program of recovery, e.g. NA, AA...whatever it is unlikely that you are going to post saying you have 'made it' and not drunk/used on xmas day...so there are a load more people on SR that have 'made it' but won't have posted about it...some have 'made it' one day at a time for years, maybe worth checking out how they do it:-) Also anyone in active addiction regardless of time without a drink/drug will be the same person they were when they were drinking/using so expect some lies lol Go for it and get sober!
Complete honesty in my life has been on of many gifts I've attained through sobriety.

I also think that little successes are what keep some people going. Making it through each day, and through special occasions are cause to sometimes cheer ourselves on, especially newcomers..

Lots of us have 'made it' through a lot of days..and that's always an awesome thing to read about!!
Guest
Join Date: May 2009
Posts: 2,013
Honesty is key I agree. When I'm good I post about it on SR and when I'm struggling I post about it on SR. I don't like posting negative posts when i'm struggling as I like positivity but if I ain't feeling positive then i will post honestly. Thats whats great about SR - people sharing in your happy times as well as helping you through the rough-times.

lets face it recovery from alcoholism is bloody hard work. But anything that has to be worked for is usually so much more rewarding. I guess the golden rule is whatever happens stay away from that first drink at all costs. I am doing this and I know I will be gratefull for it; that's not to say it ain't really hard at times doing things that your mind is telling you the opposite to do ie- calling AA people when your thinking about the Pub and thinking about what you can't have. BUT it simply has to be done.
Looking For Myself...Sober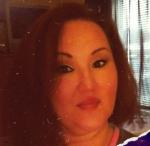 Join Date: Mar 2007
Location: Where the heart is
Posts: 10,209
I have always had no problems being honest with others. But I would always fool myself.
Recently I have had to take a real good look at myself and be brutally honest with myself.
It was really hard, But it is relieving for me.

We are as sick as our secrets.
Member
Join Date: Dec 2008
Location: moving target
Posts: 956
cool subject
---
I am not honest with myself when I think about it concerning addiction. I am more honest in my everyday interactions- actually completely honest there....
guess that might require some thinkin....
thanks
dub
Currently Active Users Viewing this Thread: 1
(0 members and 1 guests)

Posting Rules
You may not post new threads
You may not post replies
You may not post attachments
You may not edit your posts
---
HTML code is Off
---