Right Now
Looking For Myself...Sober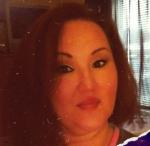 Join Date: Mar 2007
Location: Where the heart is
Posts: 10,209
Right Now
---
I got this in an email today. The first vid. It seems like it came right on time. I have been so stressed out and nervous and just a huge hot mess lately. Taking on others problems as my own. Along with the huge disaster I made for myself. I have been very down and depressed for a few weeks now.
But for some reason, today started out good. I feel positive and hopeful for the first time in weeks. I feel like I have a clearer mind. A new found determination like I had before I destroyed what I had again.
I feel good again. And I just want to share some of that with all of you.
Can you guys see the YT vid? Cause I cant see certain embedded vids for some reason anymore.
Currently Active Users Viewing this Thread: 1
(0 members and 1 guests)

Posting Rules
You may not post new threads
You may not post replies
You may not post attachments
You may not edit your posts
---
HTML code is Off
---