Gone too Far...DJ AM
Looking For Myself...Sober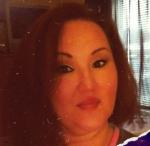 Gone too Far...DJ AM
---
I just watched the first episode of this.
Its like intervention but better I think.
I was crying at the end and it was great to see them at the end doing good. And the girl in this episode spoke on her feelings about Adams death.
And thats what made me cry the most.
Without boring you with what she said. In a nutshell. Its not our bad decisions and actions that make us who we are.
Our addicitons do take on a life of their own. Its like being possessed by this force. And I know we have all been there screaming from the inside. But that addiction just keeps us captive.
Thank goodness there are ways for us to break free.
We all have that strength and courage to stand up and fight it.
If we believe and want to bad enough. We can overcome anything.
Stop looking down and digging deeper. And look up and find freedom from that pit of destruction.
I use to relate to addicts and their pain in using. Their desire and need for it. I use to relate to that more than anything.
But now I find myself connecting more to the recovery and the healing.
I only wanted to see and hear the bad side of addiciton. And as sad as it was. I felt comfortable there.
The recovery part was boring to me. Honestly it was. I didnt really want to hear about the getting better part.
Now I cant wait to see the progress of the hard work and determination that recovery brings. It makes me cringe to see and hear about the dark side of it.
And although I have been there. I know all too well what it is like. And it takes a whole lot to shock me. As it does most people. I am finding that it does effect me now to see that dark side now. Before it was just normal. I didnt really notice anything odd about it.
Man, Now Its like as if I am seeing this stuff for the first time.
It makes me so grateful that I am here. I could very easily be sitting in prison with alot of people I use to hang with. Or even dead. Sick and dieing from a disease. Left alone with no one.
I have been blessed with this new life. This new motivation and determination to make this time stick. With a family that has stood by me through it all.
This is not just a phase this time.
I notice those thoughts trying to creep in. And in the past I would entertain those thoughts. Now I cant stand them. It is becoming habit to just get a little angry that my addiciton is trying to invade on what I have been working so hard for.
But I am getting stronger and they are very short lived so far.
It hasnt been cake. Not even close.
It gets really exhausting at times to stay focused and motivated.
But I want this more than anything now.
I was always so undecided before. And thats where I failed every time.
Theres nothing to rationalize anymore.
I know what Iw ant and I am determined to make it happen. At all cost.
I was in a little funk today. I couldnt tell you why. I just was.
I spent the afternoon with my little cousin. Playing computer games and we baked cup cakes.
I had a little shadow all afternoon. LOL
It was the best.
I had to stop and take the time to stay calm and keep my mind at peace where I would have otherwise been real short tempered and cranky.
I need to stay aware of my moods and my thoughts.
Because if I dont. I could very easily slip back into old ways.
Anyway. Just wanted to share.
I find alot of things to be grateful for these days. And alot of things that inspire me.
And when I get those feelings I like to share them.
Hi Aysha,
I really don't like to see a thread unanswered. I'm just a big softie that's all, but I just wanted you to know that the reason everybody just thanked you and didn't write a response is most likely because you said it all. Nothing to add. Thanks for sharing your and my thoughts.
Looking For Myself...Sober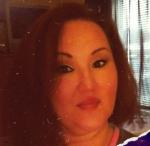 Thx guys. I already know that. And most here already know I get alot out of just putting my thoughts down.
I do like responses too. And thanks. Who doesnt? LOL
I think aloud alot. And I am just very grateful for where I am today. I love to share that with everyone at SR. Because if it wasnt for SR. I know I wouldnt be in this place I am now.
I show my gratitude by sharing my joy.
I didn't see the whole thing but what I did see I really liked a lot. I thought he was very encouraging and related to the girl who was on there. It is so sad to see people struggle but great to see them succeed.

Looking For Myself...Sober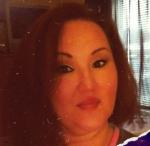 Being an addict. I notice things in others. Watching him in that first episode, I kinda saw a little uneasiness in his eyes.
I am wondering if maybe working that closely with addicts while they used may have triggered something in him as well.
Currently Active Users Viewing this Thread: 1
(0 members and 1 guests)

Posting Rules
You may not post new threads
You may not post replies
You may not post attachments
You may not edit your posts
---
HTML code is Off
---