Hep c treatment triggers relapse?
Member
Join Date: Mar 2012
Posts: 134
Hep c treatment triggers relapse?
---
I posted this on the substance abuse forum but no one seemed to have any answers to my questions. I know there are some addicts on this forum so i figure I'll post on here too. I'm having a lot of anxiety from this, maybe some of my codie friends can help me...
I have a few questions about hep c treatment. I'm not an addict, and I do not have hep c. However, my boyfriend is a recovering heroin addict and will be starting treatment for hep c soon.
He's been clean for 4 months, and is living in a sober house right now. He works a 12 step program as well. He starts treatment in a couple of months. From what the doctors tell him, the treatment for hep c involves injecting yourself with a needle. The doctors wanted to wait until he's had 6 months clean so that the self injection and handling needles will not be a trigger.
I know that he needs to do this treatment, however, this whole thing just spells trouble to me. Aside from the self injecting and handling needles, I've read that the sick feeling the patient gets during treatment is similar to that of heroin withdrawals. I've read that treatment also causes depression. All of these things seem like triggers to me.

Like I said, I'm not an addict and have never had any experience with hep c treatment so I'm a little lost here. My boyfriend says that he hates needles...yet he was a heroin addict. I don't understand that.

Has anyone had any experience with hep c treatment and have any of you noticed that the self injection is triggering you to pick up again? Also, are there any heroin addicts that hate needles?? Strange concept to me ...
Member
Join Date: Jan 2009
Posts: 864
I used to look at my husband like he was crazy,, he would leave the room as the kids got shots, he had a terrible time taking anyone to get blood tests, he would talk of how he hated getting needles and hated them in general.
It wasnít hate as you think. It would be like saying I hate ice cream because you love it so much but know that it is the reason you put on them extra pounds you donít want but you canĎt give it up. Best analogy I can think of.

As far as the hep c treatment if he keeps talking, has a good support system he can get through it. It will be up to him to set up safety nets, have a plan b to opt out if it becomes intolerable, and make sure he keeps sharing how he feels, his triggers and all to his doctors, to who he has as a support system.

It isnít always the best to be seeking the end result when you arenít even close to a start.

Maybe ask yourself why you are concentrating on all the bad that can happen when you have no idea, he has no idea, the doctors have no idea how he will tolerate treatment. What is you fear in all of this, not his? It seems as if relapse might be one of your fears???

And even if he does relapse, it isnít the end of the world, relapse is a awesome learning tool, well if they are allowed to learn and no one is taking the lesson away. It can be a step back but at times that step may be so important for a chance at any future.
| | |
| --- | --- |
| The Following 2 Users Say Thank You to incitingsilence For This Useful Post: | |
Member

Join Date: Feb 2008
Location: In a good place
Posts: 4,482
Pock, I hope you find a way to face your fear. I had to go ahead and accept/imagine that my daughter will relapse, so I'd stop fearing it. Fear was keeping me from embracing recovery (her's and mine), one miserable day at a time.
Member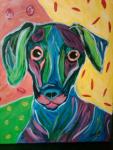 Join Date: May 2005
Posts: 1,688
Pock....

I used to have that fear about my ex husband when he was in his first year of sobriety. I went to group counseling, had a counselor, and worked an anon program. For me, it was a combination of the passage of time as well as getting stronger in my own recovery.

I hated that feeling of fear and remember it well. Try to remember that there is nothing that you can do and that includes worrying or recommending what you think is best. I've learned that the only recovery that really works is the one that comes from the inside.

Also...the acronym for FEAR is false evidence appearing real..........

You are not alone. I used to look at people in my anon groups and wonder how they ever got so calm about it all and didn't worry whether there loved one was relapsting. But in time, with working my own program I got to that place.

Hugs....
| | |
| --- | --- |
| The Following User Says Thank You to lightseeker For This Useful Post: | |
Currently Active Users Viewing this Thread: 1
(0 members and 1 guests)

Posting Rules
You may not post new threads
You may not post replies
You may not post attachments
You may not edit your posts
---
HTML code is Off
---