Here I am again.
Rest peacefully Sonny Boy

Join Date: Nov 2004
Location: Florida, Tennessee
Posts: 840
Angelic, I'm not saying to give up hope, or to give up on a son or daughter. I'm saying that accepting the fact that nothing you do or say, will change them, not until they decide they want to change for themselves.

I recently lost a young man (see avatar) that was like my own son. I have some regrets over it. I regret that I didn't spend more time telling him that I loved him and less time telling him how disappointed I was in his choices in life. It all fell on deft ears. I wish I hadn't helped him like I did, I wish I hadn't stepped in and shielded him from his consequences. I wish a whole lot of things but mostly, I wish I had followed my own advice a long time ago. Detach with love, and let him fall. Maybe he would still be with us if I had.

Nina Kay - I hope my post didn't come off as giving up hope for your son, that isn't what I was trying to convey. We never ever give up hope.

Hugs
B
Member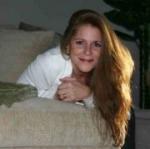 Join Date: Feb 2009
Location: Earth
Posts: 1,249
Frankly, Your so right about the part that there is nothing we can do or stay to stop the addicts abusive behavior with drugs. And that we have to wait for them to change themselves. I totally agree. I apologize because for me this is a raw nerve. I went through torture waiting for my son to be done, and am still going through it. Things just get worse and worse the longer they use. It's a horrible existance for a mother to live with. Thank you for your input, because I know your right. But for me, I'm always going to be a mom, with unconditional love for my son. And believe me, I know he is wrong, and I know he needs to change. I also know its up to him, and not me. And no matter how much hurt or pain he causes my family, I still am willing to help him make a change.
I'm hoping NinaKays son changes too. Not only for himself, but also his mother, his family, and most of all his baby son. There is always hope, and that's what gets me through the heartbreak.
Currently Active Users Viewing this Thread: 1
(0 members and 1 guests)

Posting Rules
You may not post new threads
You may not post replies
You may not post attachments
You may not edit your posts
---
HTML code is Off
---