Doubts
Member
Join Date: Feb 2006
Location: livin on a prayer
Posts: 6
Doubts
---
Hey all,
its been a while since I posted, but I do lurk on here occasionally....its been up and down with my 23 yr old addicted brother for the last 6 years! his doc was H. He had a job from jan-april...until he started using, got fired, violated probation, and because of that has been locked up in county since end of may....
we thought we would be there until Nov. but he just called and told us he will be paroled in August...we dont know what to think....he says he wants to change and will never touch the stuff again...my parents dont want him in their house (but i fear that if he doesnt stay there he will violate parole and go back to using quicker) they took him off their insurance and cancelled the fone they were paying for...I KNOW this is the right thing, but I feel we are also setting him up for failure. Even if he does get a job how will he get tehre w/o their car? ugh.....
I guess when he gets out he will have 90 days sober, and he does look healthier and has gained some weight. But we cant tell his truths from lies anymore...I dont know if he will change....and its scary ! what should we do?? let him stay with my parents?
Your parents have learned to detach with love. Good for them.
Your brother will find his way, because he has to.
Time in jail may be the motivation he needed. Usually only these strict consequences
create room for change.
Being supportive, and encouraging w/0 enabling is a fine line.
It is tough not to worry but that only effects us negatively.

Good luck to your brother, hoperfully he will make changes.
Not using is only the 1st step to recovery. A program would be beneficial.
Perhaps you can ask him if he is open to this.
---
Last edited by Spiritual Seeker; 07-17-2008 at

12:09 PM

. Reason: spell
Member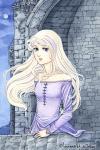 Join Date: Jun 2007
Location: My House
Posts: 1,122
((Dreamer))

I wish my parents were acting like yours. My sister is my addict, her doc also h. In case you have any doubts about whether or not your parents are setting him up for change, let me reassure you that they are absolutely doing the right thing. My sister has been in jail a few times (not sentenced, but she's been arrested several times and is on probation at the moment), and my parents always rescue her, and she has yet to learn her lesson.

The thing is, if he lives with mom and dad, they will be more tempted to do things that will feel like help, when in reality they are enabling him. He needs to be getting into a rehab program as soon as he leaves the jail... if he's serious about being clean. If you really want to help him, maybe you could help him figure out which rehab he wants to go to, and even be coordinating with them now, so that maybe when he gets out next month he can go straight from jail to the rehab. Others here have mentioned that the Salvation Army has a great program that won't break the bank. From there, he can always look for a good halfway house. At that point he can start worrying about the job and the car.

It sounds like your parents have done a great job of detaching with love. Have you? What kind of support groups are you in right now? I know you want to help your brother, but let me assure you that the best way to help him is to help yourself and give yourself time to heal. You deserve to give yourself that much.

*hugs and prayers*
Boy can I relate. I have just kicked my 18 year old son who has been in and out of rehab for the last 4 years. He went to live with his dad who is now kicking him out as well. I feel like this will be the time when he has to do something. he has nowhere to go. All those people who are buying this underage kid alcohol won't want him staying in their houses. He may sleep on the street tonight. The only thing keeping me going right now is the knowledge I have gained from this sight and other readings.

let your brother go. if he is going to stay clean he would do it whether he lives with your folks or on his own. My son uses the money from his job to party.
Hang in there friend.
Krhea
Currently Active Users Viewing this Thread: 1
(0 members and 1 guests)

Posting Rules
You may not post new threads
You may not post replies
You may not post attachments
You may not edit your posts
---
HTML code is Off
---