crazy comes out again when u have a child?
Member
Join Date: Jul 2013
Posts: 350
crazy comes out again when u have a child?
---
Does the crazy come out when you have kids too?
We have a 5-week old girl - cute as can be. I have 2 estranged siblings and 1 more with limited contact (e-mail only). long story short - they don't accept my wife. 4 siblings left.
I've politely turned down an invite to attend my mother's giant thanksgiving with many of my siblings. For years I have refused to attend gatherings that include estranged siblings.
My sister-in-law (wife to worst offender sibling) emails me back with a long diatribe about how she would love to meet our daughter and bring lots of love and cuddles. That children are innocent and should be free of family issues. That would I please consider coming over to the big dinner - if only for a few minutes. That her and her children would love to see our daughter. No mention whatsoever of her behavior.
This sis-in-law has also said horrible things about my wife that I will not repeat here. Just trust me that she is considered NOT a part of our lives.
No contact for YEARS and poof, she's reaching out to meet our baby.
I think her kids could have access to my child, but it might be too challenging -
Why should I subject my daughter to the same stuff I won't subject myself to?
I responded with a thanks for the congrats on our baby and that we were not going to the get-together.
She responded back with her hoping that she could meet our daughter in the future - that it would be very sad if she didn't meet her, have love from others, and be cherished by my sis-in-law and her kids.
I need help.

It's like offering me this "wonderful" and "awesome" drink...that they don't mention is laced with poison. My SIL has had a history of treating the children of people she has beef with as less than. My niece has specifically complained about it. I don't trust her and don't want my child around her. She might be nice to an infant while being nasty to my wife and I. yuck. But, eventually, her criticism and judgment will show up when my child is older (start saying things like, "she's just like her mother") might come out. It's how she has treated my niece over the years.
Have other people had experience with this? As a child with parents who don't get along with their siblings and they introduced you to your aunt/uncle/grandparent only out of guilt? OR as a parent and you've gone down the road to see how the relationship turned out? what did you do? what were the pros and cons?
Thanks - I hate feeling like I'm stuck on something I can't get off of.
I'd really like to get off this merry-go-round. I can understand why some people go straight NO contact.
Your daughter is 5 weeks old. If, at some point in the MANY years she will be living under your roof, your relationship with your family improves to the point where you think it's appropriate for her to meet them, you can do it then.

Otherwise, I'd just maintain the status quo. The novelty of a new child in the family will wear off soon and they will go on to other things.
Quite frankly, she sounds like a manipulative narcissus. I have a sister who is a N and that sounds like a move she would make. Offer that "drink" all smiles and such with the hidden poison inside and the knife raised and ready to plunge into your back once she's got you in her grips. If your hinky meter's going off with her, LISTEN to it. I learned to trust my hinky meter with my sister and finally went NC and have never looked back.
| | |
| --- | --- |
| The Following 2 Users Say Thank You to Sungrl For This Useful Post: | |
Member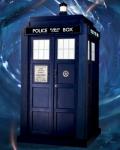 Join Date: Apr 2013
Location: Mmmmmm
Posts: 3,179
Hello Thotful,

You want your family to find recovery. You want a happy and safe family to be involved with and raise your daughter.

Your SIL knows what you want and pushes exactly that image - a wish you yearn for.

But it's not true, is it? If it were true, she'd start with a deeply felt apology.

Happy Thanksgiving Thotful! Dry out the wishbone and keep your barriers up with your fam.
| | |
| --- | --- |
| The Following 3 Users Say Thank You to CodeJob For This Useful Post: | |
Member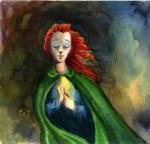 Join Date: Mar 2014
Location: My mind wanders a lot, but I try to stay in the present.
Posts: 1,009
Congratulations on your baby. This is a wonderful (and exhausting) time for you and your wife.

It's certainly not a time when you want to waste any emotional energy on negative thoughts. I think, if it were me, I would try not to read anything nefarious into her email. Just see if for what it is. A polite email by someone who doesn't think she's done anything that needs apologizing for.

I then would remind myself that actions are a better indicator of intent than words. Since she hasn't shown me any reason to think things have changed, I'd assume they haven't. Then I'd put it behind me, go back to avoiding the people that make me unhappy, and continue basking in the glow of my beautiful family.
Member
Join Date: Jan 2013
Location: New England, USA
Posts: 3,948
I don't think anything good could come from exposing your little one to people who you don't trust.

I think the key here is guilt. You've got to trust the reasons you are no contact are legitimate and continue to uphold that boundary.
| | |
| --- | --- |
| The Following 2 Users Say Thank You to gleefan For This Useful Post: | |
Ugh! I used to have a sister in law like that! Hadn't seen her for years, then we see her at my ex father in laws funeral. She had the nerve to tell my son that she had wanted to see him play baseball but if I was going to be at the game she wasn't ever going to go... What an ass. Keep your children away from these toxic people. They have nothing good to bring to the table.
| | |
| --- | --- |
| The Following User Says Thank You to Lilro For This Useful Post: | |
Currently Active Users Viewing this Thread: 1
(0 members and 1 guests)

Posting Rules
You may not post new threads
You may not post replies
You may not post attachments
You may not edit your posts
---
HTML code is Off
---