Taking time for me
Member
Join Date: Apr 2004
Location: close to the FLAMES!!
Posts: 129
Taking time for me
---
OK- burnout setting in here, lol! Sick h (colitis, hasn't moved for 9 days basically fr. the couch and gets real grumpy, lol!), my kids are bored silly (4), and I feel like I am going in circles taking care of everyone EXCEPT me.
I know I need to take some time out for me, just wondering what everyone does when they need some tlc. Suggestions?
Member
Join Date: May 2004
Location: No where
Posts: 79
Sunflowergal
Time for me you say??? I am too busy taking care of everyone else. This is my time for me, reading posts and posting myself. But since I started Alanon and posting here I have started swimming before work. Sometimes I just go off for a walk so I can mumble and grumble. I live next to the woods and I can even scream if I want. The birds and squirrels don't seem to mind. When all else fails - a nice bath or a good book. Something mindless - not alanon or improvement books - a love story or comedy. Good luck!!!
ChillGal
Hi sunflowergal29,
When I am feeling super stressed and all is overwhelming to me I like to get out of the house and go visit a girlfriend. We talk and laugh and sometimes go out to eat lunch. All the laughing we do releases that STUFF that builds up and gets us down.I do wish that I could do this more often though. Coming here and sending e-mails to family and friends helps too. Take care of YOU!!!!

Hugs and Prayers,
matters
Member
Join Date: Jul 2004
Location: Oregon
Posts: 80
Hi sunflower!

About 4 months ago I joined a running group. Not only does it help to get out during the weekdays and run when the frustration builds but, I always look forward to my Saturday morning run with the group. If running isn't for you, maybe a walking, or sewing or some other hobby that you may have. It's nice to be around people with a common interest and get away from all the day to day stuff.

Another suggestion, play a silly game on the computer if you can't leave the house. Set the timer for 30 minutes and just play. As adults we seem to loose our ability to just play.

Movies are good too. I recommend action adventure, since nothing will hit close to home.
Member
Join Date: Apr 2004
Location: close to the FLAMES!!
Posts: 129
Thanks for the ideas, guys!!! I think I get to the point where I feel like the walls are coming in on me- my 3 older kids are home (with school being out), plus my 2 yr old, plus my h who has been sick with colitis for the past week and a half!! Thankfully, my h is getting better and will be off to work on Tues and my three older ones are going camping w/ Grandma and Grandpa for a few days, so I will definitely find some time for me (YEAHHHHH!!!!). I need to start NOT waiting until I feel like I can't breathe before I get out and do something I know I need to do to get some TLC. It is so insane to not do it until I reach that point, lol!
I am gonna make a list of some things to do during my break from my family- rent a good chick flick, get out to the pool w/ the 2 yr old, meet w/ a friend for supper perhaps!! I am so excited (sure you can tell!!).
-SFG29
Dancing To My Own Beat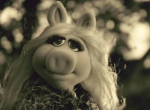 Join Date: Oct 2003
Location: I don't know what kind of state I'm in
Posts: 1,326
CALGON, TAKE ME AWAY! Heaven is a bubble bath with candles, a good book, an iced coffee, music, and no time limit. I come out looking like a prune, but extremely pampered. I never knew how important a bubble bath could be. LOL! Hugs, Magic
Member
Join Date: Apr 2004
Location: close to the FLAMES!!
Posts: 129
Yeah- that bubble bath sounds wonderful!!!! And the iced cap/iced coffee sounds great! I am really looking forward to some me time with only 1 other person's needs to worry about other than my own, lol (my 2 yr old)!! Thanks for the idea, Magic!
-SFG29
Currently Active Users Viewing this Thread: 1
(0 members and 1 guests)

Posting Rules
You may not post new threads
You may not post replies
You may not post attachments
You may not edit your posts
---
HTML code is Off
---