AH & antidepressants
Member
Join Date: Jan 2014
Posts: 10

AH & antidepressants
---
Just wondering if you guys have experience with a AH/AW and antidepressants... I recognized several years ago that RAH was depressed (and now I see he was very much self-medicating with alcohol) but he of course disagreed. So he quit drinking a couple months ago, started going to AA a few times per week, but then had this crazy panic attack one day, ended up in the ER because he thought he was having a heart attack (he was fine).

When he went to his doctor for the follow up visit, he told her everything -- about the drinking, his depression, etc., and she prescribed Wellbutrin. It's a fast-acting med, not like the old antidepressants that take a month or more to really work. So he's been on it for about a week, and there has been a dramatic change in his demeanor. Like the dark, black cloud that hung over him for the past few years just evaporated. He's so much more like he was early in our relationship -- actually listening when I talk, being very loving, considering my feelings... it's weird. He's not manically happy or bouncing off the walls, but the change is startling. He even looks different. He looks younger, his eyes are brighter, his skin is nicer.

I am waiting for the other shoe to drop. Do you guys have experience with this? I guess I want to know what I should expect, or what can go wrong. I don't want to be na´ve and blind, yet it's hard not to be a little dazzled by my "new" husband. I don't even know how to react when he's kind and considerate, because I've been so used to being disappointed and hurt. All of these changes have happened so fast.
Happy Sunday to you.
It's super awesome that your fella went to his dr on his own!

My ex got meds and therapy (anxiety/ptsd) but continues to drink on the meds (benzos/sleep aids). And that is scary as the amount of alcohol required to blackout was lessened. However, I think that wellbutrin is a different sort of med so maybe that won't be a problem for your guy?
Member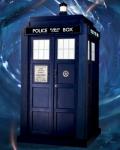 Join Date: Apr 2013
Location: Mmmmmm
Posts: 3,179
What A blessing to have a good response from the first drug tried. I can understand your cautious response because one has to wonder how long can it last. Is he going to counseling too? My experience with several people who suffer from depression is they think they are better and come off the meds. Then things go downhill and the cycle begins again trying to get them to act on the signs and symptoms of depression. The first time my RAH quit drinking, he never found an antidepressant he could tolerate. This time he claims the anxiety is gone with the alcohol. He is not on any meds.

I would point out these changes and ask your H how does he feel? Focus on what is going right and how you see a big difference. So often we don't get an opportunity to point out what is going right with someone battling alcohol.
| | |
| --- | --- |
| The Following 2 Users Say Thank You to Anna For This Useful Post: | |
| | |
| --- | --- |
| The Following 2 Users Say Thank You to MissFixit For This Useful Post: | |
Member
Join Date: Jan 2013
Location: my own prison
Posts: 108
There isn't anything wrong with you just enjoying it. Waiting for the other shoe to drop? As in predicting he is going to change? Something is going to go wrong? If he is following his Dr.'s orders and taking care of himself then I'd say it's time for you to back off and stop trying to predict his future behavior. Everyone reacts differently to medication so what one persons experience was isn't necessarily what your H will experience.

My advise, read the warning papers that come with his meds. That is what you should be looking out for. People who are on antidepressants aren't always capable of noticing the bad side effects so it's important for you to know what they are. Other than that, relax and be happy for the moment or the day. He's taking it one day at a time, there's a reason for that. I'm not saying you shouldn't educate yourself on the possibilities, just don't overwhelm yourself with things to the point that your waiting for him to fail.
| | |
| --- | --- |
| The Following 2 Users Say Thank You to patientlywaitin For This Useful Post: | |
Currently Active Users Viewing this Thread: 1
(0 members and 1 guests)

Posting Rules
You may not post new threads
You may not post replies
You may not post attachments
You may not edit your posts
---
HTML code is Off
---