Anyone else reeling from the death of Whitney Houston?
Member
Join Date: Sep 2011
Posts: 145
Willybluedog, I appreciated your comments on this thread very much. I agreed with everything you said, and I couldn't understand why I was the only one feeling this way. So, thank you for speaking up and making me feel okay about my thoughts.
Reading articles about her death, and reading some of the comments people posted, made me realize just how ignorant some people are. My favorite, "Bobby Brown didn't stop her" as in, didn't stop her from doing drugs. Anyone on here knows that it is 100% impossible to stop someone else from doing anything.
| | |
| --- | --- |
| The Following User Says Thank You to choublak For This Useful Post: | |
Member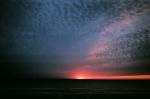 Join Date: Mar 2009
Posts: 1,334
She told Sawyer "crack was whack"....but then admitted to rolling weed with rock coke and smoking it - SO she was smoking crack- but God bless her- I loved her music and by the grace of God go I. AND I have been codependent before too so I have to forgive her for the Bobby Brown issues too- alcoholics are CHARMING.
Currently Active Users Viewing this Thread: 1
(0 members and 1 guests)

Posting Rules
You may not post new threads
You may not post replies
You may not post attachments
You may not edit your posts
---
HTML code is Off
---