AH is crazy, need to divorce now before I have a heart attack!
Member
Join Date: Dec 2010
Location: Chicago, IL
Posts: 204
AH is crazy, need to divorce now before I have a heart attack!
---
Quickly coming to the conclusion that the problem isn't so much that my AH is an alcoholic, it's that he's totally INSANE! We have tried AA, detoxes, meds, rehabs and none of it seems to help him at all, it makes him worse it seems because he gets stuck on problems like he doesn't believe in a Higher Power, etc. and that gives him the excuse he needs to say screw it and go back to drinking.

He was doing pretty good it seemed a week ago,(because he is always pretty good for a week or two and then gets awful again when he gets frustrated that trying recovery for a week doesn't make him magically better), then he had an interview for a great job and decided to double up on his prescription meds because he was nervous. I can only imagine how that job interview went! I am thinking not good because then something just kind of switched off in him and he took off from his parents house where he was staying to go drink and smoke weed with friends. He has been gone for three days so far...

Anyway, I am really truly done this time. The love is gone. He scares me. I am going to call my lawyer Monday and turn our separation into a divorce. As soon as I can legally do it, I want the locks on the house changed and a restraining order, if possible. Anyone have any experience with this? I am wondering if you can sell a house if the other person refuses to cooperate? If we have things like joint credit cards and he decides to run them up at the last minute, am I screwed? Of course I will be speaking with a lawyer, but any advice anyone has on this topic would be helpful!
Heathen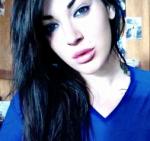 Join Date: Mar 2009
Location: La La Land, USA
Posts: 2,567
in December you introduced yourself with a post titled 'I have finally had it'. I just find that curious..and I understand.

Nothing you wrote up there says that your husband even wants to be sober. He has every rigt to drink as much as he wants. Sounds like you aren't ok with that in your life, which is the only control you have here.
As long as you are married, his debt is your debt. You are both liable for any credit card balances, especially if they are joint accounts. If you have a joint bank account with him, he can clean out the money at any time. I don't believe you can sell jointly owned property unless both parties consent to the sale. These are all things you need legal counsel on. As soon as possible, I would open my own bank account that he cannot access and put at least half of the money from your joint account in your new account. Then, take your name off the joint account. Call the credit card companies and have your name taken off of any joint accounts. You will still be liable for any prior balances, but nothing he charges from the date you have yourself taken off. An addict can ruin you financially in a very short time.
Member
Join Date: Dec 2010
Location: Chicago, IL
Posts: 204
Yeah, you are right, I thought I had it and then I backed down because I felt bad and we have been going back and forth since then. He doesn't want to be sober, he has even said as much. It's just hard for me because his kids love him so much. If I didn't have kids it would be easy for me, I am thoroughly disgusted. I think because I grew up without a father (mom widowed) and wanted it to be better for my kids I dragged this out way too long. I appreciate the advice and I am just going to work now on getting things separated financially as soon as possible. I won't post about it again until I really do something, I just think sometimes it's useful to write it down...
Currently Active Users Viewing this Thread: 1
(0 members and 1 guests)

Posting Rules
You may not post new threads
You may not post replies
You may not post attachments
You may not edit your posts
---
HTML code is Off
---