Drunk look mean he's drinking?

Drunk look mean he's drinking?
---
My AH has a distinct "look" when he drinks. His face becomes grimaced and hard and different somehow, but very clearly not like when he is sober. His mood becomes irritable and disrespectful.

My question: Will an alcoholic get that look if he has not been drinking? Is that what a dry drunk is? Is it possible for him to regress to the drinking attitude and look without the drinking? If so, does it pass?

Or is he simply sneaking the booze?
100% of the time my alcoholic wife looks or acts as if she has been drinking, she has. I have never once found otherwise. Oh, of course she SAYS she hasn't been drinking. But then I find the evidence. Sometimes not even looking for it. So I stopped. Looks drunk, acts drunk, smells drunk, talks drunk = drinking. Period. Based on my experience with a crafty, master drinker.

Your results may vary.
Member

Join Date: May 2009
Location: Land of Cotton
Posts: 3,433
Yeah, I think we are pretty keyed into the telltale signs of their drinking after years of exposure. I was "lucky"... my XAH would slur after even one little cocktail so he could never fool me.

As always, your instincts are probably reliable and as Live said, "more will be revealed".
| | |
| --- | --- |
| The Following 3 Users Say Thank You to tjp613 For This Useful Post: | |
Member

Join Date: Apr 2010
Location: Alaska
Posts: 2,913
IME, the facial expressions and ov-er pro-nun-ci-a-tion were a very sure sign that he'd had a few, regardless of anything he said to the contrary. If it was more than 'a few' it changed to droopy eyes and slurring.

After he didn't drink for a couple months, though, the behaviors, actions and the way he treated people, which I thought was just related to his drinking, were all still there and actually got worse, because he was having to cope with the stuff he usually avoided by drinking.

I knew, even if I didn't want to acknowledge it out loud, when he started drinking again, even though he hid the bottles, the eggshell walking feeling came on strong. I would smile with gritted teeth and tell everyone it was OK. I don't think I fooled any one but myself with that one. When he stopped hiding them, I knew life was about to get a lot more unpleasant. I'm not sure that makes any sense: me knowing that he was drinking, but not admitting it. And I'm not saying it's the same with your AH, but trust your instincts. If you feel that he's been drinking, you're most probably right.
Heathen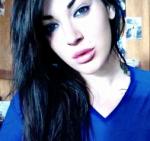 Join Date: Mar 2009
Location: La La Land, USA
Posts: 2,567
As an alcoholic in recovery, I will tell you this. ANY time my husband was suspicious that I had been drinking, I had. Every single time.

Having been sober now for 2 and a half years.. I understand how ridiculous it was for me to even say I hadn't.. there's nothing in my sober life that makes me look or act intoxicated.

Have YOU ever been accused of drinking when you haven't? I doubt it.

As to the whole 'dry drunk' thing (which personally, I hate in theory/concept whatever), as I understand it, it has very little to do with someone still looking or acting intoxicated, and more to do about destructive behaviors and attitudes that continue after sobering up, because other areas of the alcoholic's life haven't been addressed.
| | |
| --- | --- |
| The Following 3 Users Say Thank You to Buffalo66 For This Useful Post: | |
my exah has the most beautiful dancing blue eyes - WHEN SOBER

when active in his disease those blue eyes have the darkest deadest look in them - it's almost scary creepy looking - it's one of the saddest things I have ever seen in my life.

That's how I always knew . . .

Those eyes have been dead for so many years now his family and I don't think anyone will ever see that life and light in them again.
trust your instincts..alcoholics/addicts are MASTERS of hiding evidence, passing tests while dirty etc..have you guys heard about the high skl girls who were falling down drunk, but totally passed the breathalizer..turns out they were using vodka soaked tampons..the inginuity !
| | |
| --- | --- |
| The Following 2 Users Say Thank You to keepinon For This Useful Post: | |
right?just shows you the legnths people will go to to get a high and avoid detection..if we could only harness this outsidetheboxgeniusthinking and use it to get people health care and food..imagine..
| | |
| --- | --- |
| The Following User Says Thank You to keepinon For This Useful Post: | |
| | |
| --- | --- |
| The Following User Says Thank You to positiveadjust For This Useful Post: | |
Currently Active Users Viewing this Thread: 1
(0 members and 1 guests)

Posting Rules
You may not post new threads
You may not post replies
You may not post attachments
You may not edit your posts
---
HTML code is Off
---