New Here
Member
Join Date: Jan 2011
Posts: 28
New Here
---
I am new here, don't know what I am looking for except maybe some support. I am married 9 years to an alcoholic who has been one most of his life. He is the first one to admit that he is one but does not see "beer" as a problem. He quit the hard stuff a few years back, so he says he just wants to enjoy a few beers in peace. His few beers equal three 30 packs a week on average, he goes thru a 30 pack every two days.

I tell him that I am concerned about his health. He is not healthy, he has has 3 heart attacks, triple bypass heart surgery, lung surgery, back surgery and only has one functioning kidney. He also has COPD and less than 45% lung capacity. Today he is on a 24 hour urine test for his kidney and has not slowed down on drinking. His back is in severe pain and he is says the beer and pain pills are all that help numb the pain.

I have never drank and it is hard for me to understand why anyone would want to do this day after day. He provides me a good life and when he is sober he is fun, caring, considerate and understanding. When he is drinking he can be ignorant, loud, obnoxious and just plain rude. It is like living with to different people every day.

I don't know what to do, I feel like he is going to drink himself to death. He went thru a program years ago and is very open about his drinking, but does not want to hear anything negative about it, then I get the guilt trip thrown on me. So I suffer in silence and just found this site and am looking for something.
Member
Join Date: Nov 2010
Posts: 2,047
Welcome TLM
---
I'm sorry you have lived this life. You are correct he is drinking himself to death-- you can read it in your own post.
I know it's painful, but please remember you didn't cause it, you can't control it, and you can't cure it. He has a disease over which he has no control and it is alcoholism. You know this. Don't question yourself over it, and don't obsess over the delusional actions and statements of your alcoholic husband. Everything out of his mouth at this point is sound and fury, signifying nothing.
There is, however, something you can do for you. It's called Al-Anon, and you can find a meeting here:
How to find a meeting in the US/Canada/Puerto Rico
If you do this you will find yourself becoming a happier person. If you make excuses not to, you will find nothing will change, even after your husband passes.
Take care,
Cyranoak
To thine own self be true.
Join Date: May 2009
Location: U.S.A.
Posts: 5,924

tlm56. So sorry for what you are going through.
How old is your spouse? He sounds like my dad who is in his 70s and drinking about the same as your spouse, non-stop, for 22+ years.
Hi tlm56 and welcome to SR
I have a problem with my husband of 22 years drinking beer and he goes through a case of 24 in about 6 days, no where near as much as your husband. Its not really about what they drink - alcohol is alcohol, its not really about how much they drink - 24 a week or 120 a week, if it is effecting you, his spouse and it is a problem for you, then he has a problem with alcohol whether he thinks so or not.
Like my husband, it sounds as though your husband is in complete denial about his drinking. My AH has only a few minor health problems and is suffering from the illusion that his drinking is harming no one and that I am his enemy where drink is concerned and will fight me into submission if I even mention it. I too, like you, have stopped mentioning his drinking now as its not worth the battle! I truly believe too, that by continuing to mention the problem drinking, reinforces their will to continue drinking. You become the problem to them.
You would think that after having 3 heart attacks, lung surgery, one kidney etc, like your husband that would be a wake up call and what really is it going to take for him to stop?! Alcoholism is completely illogical, in all senses.
I don't know what to do, I feel like he is going to drink himself to death.
Unfortunately this is the difficult part to get your head around. There really is nothing you can do for your husband. He is a grown man, who is making the choice to drink everyday despite what it is doing to his health. He is as you say slowly drinking himself to death.
There is however something you can do for yourself if you, as a grown woman, choose to and that is to get some help for yourself to protect yourself from the damage that your husbands alcoholism is causing to you. Please look into Al-anon in your area and take the step to go to a meeting and then keep on going.
At Al-anon, the focus will be on you. You will hear people 'share' their sad, bad and happy tales of how they cope living with an alcoholic, or how they coped after leaving an alcoholic and how their lives are serene. This is the big one, because if you are anything like me, you live in extreme stress on a daily basis, worried about your husbands health, stress watching him drink, stress when hes being abnoxious, the list goes on and it certainly is not a healthy way to live for you.
Please keep posting and reading as there is a wealth of good information on this site too. Educate yourself on the desease, knowledge is power.
Sounds like to me that we are in the same boat. I found this site a few days ago and found a lifeline.

Over the last six months or so, I've web searched every topic you can think of to learn about alcoholism. I keep a collection of articles and a journal that I call my Booze book. That has helped me a lot. Some examples of searches are: physical effects of alcohol, alcoholic personality, symptoms of alcoholism, alcoholism and brain damage, alcoholism and families. And, whatever else you can think of.

I've read posts from every SR section related to alcohol. This really helping me to understand what I'm dealing with.

My husband doesn't "yet" have the health problems that your husband does but it's only a matter of time. At this point I have accepted there's not a dang thing I can do for my husband. But, I can take my life back and I've started doing that.
---
Last edited by Verbena; 01-04-2011 at

09:01 PM

. Reason: add phrase
same planet...different world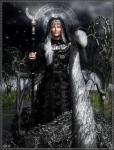 Join Date: Sep 2006
Location: Butte, America
Posts: 10,946
hi tlm and welcome to SR!

there's plenty of support here -
this is a fast moving, very helpful forum
and I hope you get some peace of mind
from reading and posting and sharing here.

welcome!
| | |
| --- | --- |
| The Following User Says Thank You to sailorjohn For This Useful Post: | |
Welcome to the SR family!
Please make yourself at home by reading and posting as much as needed. We are here to support you. You are not alone.
At the top of the forum pages there are permanent (sticky) posts. They contain some of our stories. I am always finding wisdom and encouragement when I read through those posts.
Here is one of my favorites:
http://www.soberrecovery.com/forums/...l-problem.html
Member
Join Date: Dec 2010
Location: Tucson, AZ
Posts: 45
I know EXACTLY how you feel. My husband is literally dying every day from cirrhosis and drinks at least 2 pints of vodka a day. The smell, the yellow eyes & skin and overall nastiness makes my skin crawl.

I'll pray for you like I do for myself.
Currently Active Users Viewing this Thread: 1
(0 members and 1 guests)

Posting Rules
You may not post new threads
You may not post replies
You may not post attachments
You may not edit your posts
---
HTML code is Off
---