a question
Member
Join Date: Nov 2010
Location: RI
Posts: 177
a question
---
i am at work. i dont' chat at home because my AH is there. but sometimes i worry that my company will see these posts. is that possible? is it secure enough on here? i know i shouldn't do this at work but like i said, i can't at home and during the day, i like coming on here. it really does help me sometimes get through the day .....
| | |
| --- | --- |
| The Following 3 Users Say Thank You to breakingglass For This Useful Post: | |
To thine own self be true.
Join Date: May 2009
Location: U.S.A.
Posts: 5,924
Yes, they can see whatever you do on the internet. They can also see what websites you go to and how long you have those websites open on your computer. My company employs people who monitor internet traffic in real time. You should read your company's internet policy; they may allow you to use their computer assets during lunch break or after hours.
| | |
| --- | --- |
| The Following 3 Users Say Thank You to breakingglass For This Useful Post: | |
Can you look at using computer at a library or do you have a neighborhood centre or women's group who may allow access to internet use for folks in same position as you are. Don't give up, try brainstorming ideas and you may get a big surprise at just hitting on the right thing.

All the best in your search.
| | |
| --- | --- |
| The Following 3 Users Say Thank You to Jadmack25 For This Useful Post: | |
| | |
| --- | --- |
| The Following 2 Users Say Thank You to lc1972 For This Useful Post: | |
totfit

Join Date: Jul 2007
Location: Ft Collins, CO
Posts: 1,268
Your company can see where you have been if they want, but can't see what you post unless they look at the site itself. It is unlikely that they would as there is really not time or reason to do so. It is always possible to view what you are doing by remote desktop, but again typically the only reason to use remote desktop is to do installs or maintenance on the computers. Unless they suspect you of some illicit activity, it is really unlikely that they are going to see what you are doing here. If on the other hand you are being investigated for poor performance it is possible, that they may use evidence of your internet activities in some proceeding. I work in IT and contrary to what many believe we just don't typically monitor everything folks are doing. It is prohibitive to do so because of time and resources. It is very rare that I ever receive a request to do this and most of the time it involves email and not internet activity. While not always the case, if you are doing your job, no one cares what you are doing legally on the internet. That being said, I would check you local policies, but there is not reason to be paranoid.
Back when I was working as a programmer/analyst from 95-97, they were already monitoring our internet usage and emails.

It's relatively easy for an employer to track where you have been on the internet.
| | |
| --- | --- |
| The Following 2 Users Say Thank You to Freedom1990 For This Useful Post: | |
breakingglass I share your concerns, also, but, from a different perspective. My AH has always been able to "blackmail" me because if our family's "little secret" became known it could threaten his position. I now realize if he behaves at work the way he does at home it will be only a matter of time. I am able to be on SR at home and I was concerned about my dry drunk husband finding out about my sharing on SR. But I
DON'T
care any more! He is the reason why I'm on SR to begin with! I have come to realize my own emotional and physical health is
My
business and I have realized I need to work
MY
own road of recovery.
Besides he's too much obsessed with himself and staying in his "pity pot" than to pay attention to what I'm actually doing! There are a few things I do to help prevent him from finding out about
MY
business! I clean out the cache and the temporary files stored on the computer, accessible through the control panel. When I leave my computer I make sure it is shut off.
Any other "computer expert" recommendations?!
I, also, suggest it might not be a good idea to use your computer at work. However, I see no reason you cannot use your computer at home other than concerns transmitted through your codependency wiring! It's really more difficult for your AH to see what you are really doing on the computer than what you think.
There's an old adage that says
"Don't let the bastards wear you down"!
**********************************
****** ********************
| | |
| --- | --- |
| The Following User Says Thank You to crystal226 For This Useful Post: | |
same planet...different world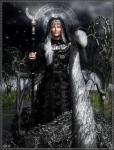 Join Date: Sep 2006
Location: Butte, America
Posts: 10,946
Amazingly enough -
I've never had an employer say anything to me about coming to SR.
And I've had some pretty crappy employers since getting sober.

I would think that MOST employers
can get into exactly what you've been doing online
while on their time.

I understand completely about needing to come to SR ...
I've missed the site MUCHLY the stretches of time I can't get access.

I'm not *even* a tecchie
so I've no advice about alternatives
but I hope you find a way.

SR has been a cornerstone
in my recovery.
I hope you can find the peace and hope and solutions
that I did here.

I really REALLY wish
I could access SR from my
rinky dinky cell phone, though.
| | |
| --- | --- |
| The Following 3 Users Say Thank You to barb dwyer For This Useful Post: | |
| | |
| --- | --- |
| The Following User Says Thank You to TakingCharge999 For This Useful Post: | |
Member
Join Date: Nov 2010
Location: Italy
Posts: 287
It probably depends largely on the size of the company you work for, breakingglass. If you dont have an internal IT department, then then is VERY little chance that anyone will be monitoring you - there simply isnt the resources.

Most internal IT departments that I have dealt with spend a lot of their time preventing anyone getting into the local network, preventing viruses, monitoring email to some extent and reloading software or updating software etc.

If you are doing your job and they are happy with you, the likelihood is that noone will even WANT to monitor you.

I hope you find a way to come back to SR, breakingglass.

What about telling your husband that your company has asked you to do some research or to type up some stuff and you just need an hour of peace and quiet every other day or so?

Happy Thanksgiving everyone!
---
Last edited by NoAlcoholToday; 11-25-2010 at

01:30 AM

. Reason: spelling
Member

Join Date: Jul 2004
Location: Starting over all over again
Posts: 4,427
Hello breakingglass, and pleased to "meet" you

No. SR is _not_ secure. SR is a fully _public_ website, which means anybody on the planet will read what is posted here. If your employer is so inclined they can very easily record your keystrokes, copy your screens, or even watch a copy of your screen from elsewhere in the company. If you want privacy, the workplace is _not_ the place to do it.
We do have a large number of members who connect to SR via one of those "smart phones" that give you internet access. Especially those who don't want their spouses to spy on them.
Mike

Moderator, SR
| | |
| --- | --- |
| The Following User Says Thank You to DesertEyes For This Useful Post: | |
Currently Active Users Viewing this Thread: 1
(0 members and 1 guests)

Posting Rules
You may not post new threads
You may not post replies
You may not post attachments
You may not edit your posts
---
HTML code is Off
---