No more waiting to exhale
No more waiting to exhale
---
Here's the deal: AH had completed 30 days rehab. His parole transfer had been approved. I booked him a flight this morning. Within the hour, he called me and he was ****-faced. I canceled the flight. I am admit I had support and assurance he would be taken to a detox facility. This from the owner of the sober living where he has been staying. Part of my heart is heavy -- the rest is light as a feather.

Isn't it amazing how suddenly a wife becomes a bitch and other obscenities? Just this morning, all he wanted was to be with me and be the husband I deserve. Because he loves me sooooooo much. I thank all of you for the many posts I have read -- for providing the exercise in sane thinking I get from this forum.
The Following 20 Users Say Thank You to Daybreak For This Useful Post:

bookwyrm

(10-19-2010),

cambi

(10-19-2010),

Carol Star

(10-20-2010),

chicory

(10-19-2010),

coyote21

(10-19-2010),

dollydo

(10-20-2010),

HealingWillCome

(10-20-2010),

ItsmeAlice

(10-19-2010),

Jadmack25

(10-19-2010),

kudzujean

(10-20-2010),

Live

(10-19-2010),

nodaybut2day

(10-20-2010),

Pelican

(10-19-2010),

posiesperson

(10-19-2010),

PurpleWilder

(10-20-2010),

seekingcalm

(10-20-2010),

SteppingUp

(10-19-2010),

Tally

(10-20-2010),

TatliGuzelim

(10-19-2010),

wicked

(10-20-2010)
Oh Daybreak, how I wish this was a big surprise and shock, but it isn't cause it has happened so often before. I went from sweetheart to sh*t head at the speed of light, so I know where you are coming from, and hopefully where you are going......away from the name calling and chaos of addiction.

May you heavy bit of heart, join the light part and be wholly happy again.
Member
Join Date: Oct 2010
Location: San Antonio TX
Posts: 133
JUST FOR TODAY I will try to live through this day only, and not tackle all my problems at once. I can do something for twelve hours that would appall me if I felt that I had to keep it up for a lifetime.

JUST FOR TODAY I will be happy. This assumes to be true what Abraham Lincoln said, that "Most folks are as happy as they make up their minds to be."

JUST FOR TODAY I will adjust myself to what is, and not try to adjust everything to my own desires. I will take my "luck" as it comes, and fit myself to it.

JUST FOR TODAY I will try to strengthen my mind. I will study. I will lean something useful. I will not be a mental loafer. I will read something that requires effort, thought and concentration.

JUST FOR TODAY I will exercise my soul in three ways: I will do somebody a good turn, and not get found out; if anybody knows of it, it will not count. I will do at least two things I don't want to do - just for exercise. I will not show anyone that my feelings are hurt; they may be hurt, but today I will not show it.

JUST FOR TODAY I will be agreeable. I will look as well as I can, dress becomingly, keep my voice low, be courteous, criticize not one bit. I won't find fault with anything, nor try to improve or regulate anybody but myself.

JUST FOR TODAY I will have a program. I may not follow it exactly but I will have it. I will save myself from two pests: hurry and indecision.

JUST FOR TODAY I will have a quiet half hour all by myself and relax. During this half hour, sometime, I will try to get a better perspective on my life.

JUST FOR TODAY I will be unafraid. Especially I will not be afraid to enjoy what is beautiful, and to believe that as I give to the world, so the world will give to me.

reprinted with permission of Al-Anon Family Group Headquarters, Inc., Virginia Beach, VA


:ghug3
His choices, his consequences.

Sometimes they just make it so easy to look the other way.

I mean really, what' he thinkin'. Why worry about all those pesky tools for recovery that rehab teaches. Just get drunk before you even get on the plane back home. You can always blame the wife. It's her fault, right??

Good for you for seeing the insanity is all his and only affects you if you let it!!

Alice
I'm so glad you're all here. I don't know when I've felt so relieved and bereaved at the same time. But -- everything is going to get better now -- for me. I don't even feel the pull of compassion for him that I've felt for so long.
Member
Join Date: Feb 2009
Posts: 2,059
good for you for cancelling the flight!

now you can return to your peace.

you might want to take some steps to block his calls and keep your peace and quiet. i would imagine he will begin to call you incessently. i changed my phone number...that worked quite well for me.

stay strong!

naive
Member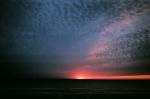 Join Date: Mar 2009
Posts: 1,334
I took my XAH to two treatment centers. He lasted 3 days each time. I drove 100 miles to get him (shouldn't have) and by the time I got there he was passed out in a hotel so smashed he didn't hear me knock on the door. He had enough booze to stay drunk for a week. I think my X will die of this disease. I do not see surrender in his future. But I did surrender. I let go. I read on SR to "let go or be dragged."
Remember, BITCH stands for
B
eing
I
n
T
otal
C
ontrol of
H
erself. Next time he calls you that, say thank you.

Member
Join Date: Apr 2010
Location: Peoria, IL
Posts: 11
After lurking awhile again now, I finally have to post and thank acdirito for the Just for Today post. My copy of Courage to Change, mysteriously disappeared a while ago and it had my Just for Today card in it.
I really like the Just for Today list, too. Barring a miracle, my husband will indeed die of this disease. And, yes, it looks like a new phone number will be necessary. Gotta line up some ducks first because I'm trying to snag a travel assignment.

Let go or be dragged is great -- because it's pithy! -- easy to say as soon as you start to feel the sheering force in your core being. Love to all of you from The B.
| | |
| --- | --- |
| The Following 2 Users Say Thank You to Daybreak For This Useful Post: | |
Currently Active Users Viewing this Thread: 1
(0 members and 1 guests)

Posting Rules
You may not post new threads
You may not post replies
You may not post attachments
You may not edit your posts
---
HTML code is Off
---