Possibly O/T - How Do I Explain....

Possibly O/T - How Do I Explain....
---
This is kinda/sorta related to being married to an A, sorta/maybe not....but you guys can decide.....

Right now I am working a dead end night job for a major retailer. Now that my youngest is ready to start going to first grade, I will no longer have to be home part of the day and can get a regular day job....YEAH!

But because of dealing with all the crap from the A (mostly me just feeling like a worthless piece of **** - being married to him, dysfunctional upbringing, codependency issues, etc.) I have spend most of the last few years in some of the most worthless jobs imaginable. My B.A. degree is in education, but I let my certification lapse, and I have not yet EVER really put it to use because of being so wrapped up in crap. I can't afford to get recertified at this point in time - hence the new job....

How do I account on applications and job interviews (if asked) why I haven't worked in the field for so long? I am already terrified that I will never get out of these useless jobs I have been holding and am desperate for a change. It took all the energy I had to start an online app with the local school district, but when I got to the experience part I just logged out in despair.

Please help me with some good 'ol EHO from SR. Thanks.
Member
Join Date: Jun 2009
Posts: 347
I am a teacher, working on my admin license - if I were you I first obviously renew your license. In doing this you will probablly have to take some classes to become current, if not, take some classes anyway or seminars to show your intrest in education. I think that admin understands people wanting to stay home to raise their kids...that is understandable. Start subbing at school to get to know the people, or apply for a teaching job, but also apply to be an aide this will get you in the door and some experience.....just some thoughts!
Member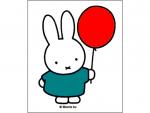 Join Date: May 2006
Location: UK
Posts: 1,149
that bit right there sounds like a good start,
wanting a job that was super-flexible/had only minor responsibilities/didn't require much thinking about outside of office hours because your family circumstances at the time mean't that you had the major responsibility for small children, also works.
now they aren't little anymore, it's your time again and you want something intellectually stimulating, stretching, challenging and want to do what you trained so hard in.
but 1) be careful not to come accross as sounding as if being with mom/dad is what is best for all young children, if you have a working parent as an interviewer that could
subconciously
go against you. and 2) be prepared to state the support you have in place that means you would no longer be running off to meet the needs of your children if they were sick (clearly you would be within reason, but in an interview they would want to know that you wouldn't be running off if they grazed their knee, you know what I mean).
I find sticking as close to the truth as possible is best as a) lies come off leaving a strange "aura" about the person, even if you don't identify the lie b) if you get the job you have to continue the lie (which I find unbeleivably uncomfortable!) and c) although I'm sure you'd jump at the chance of any job, one where they understood that people have all manner of circumstances happening in life other than work is undoubtably better.
Plus I bet your "crappy" jobs have given you all manner of strengths that people who go straight into gradulate work might not have learned:
patience? an appreciation of the stresses that come not from high-powered jobs but from lack of autonomy? self-motivation? Compromise? working with others? working as part of a team? determination?, reliability, stick-with-it-through-gritted-teeth-edness?
You may have a profound empathy for children/adults (I don't know your field) who have less than ideal home-lives/other responsibilities above/beyond/different from the norm. For an educator, I can only imagine that would be terrifically important to your students.
again, I'm sure you know the stuff.
Plus you now know what a good job looks like, because you've done some ones that are a really bad fit for you, I've watched some colleagues moan about the most unbelievably small stuff, because their expectations of a work environment are formed by TV. None of your experience is a waste, you put food on the table, you worked through the night, despite feeling less than top dollar about yourself. Time to reflect on what a good grounding that has given you: the drive to work in your chosen field, the excitement of being challenged and the desire to foster that in others?
Go get 'em!
---
Last edited by JenT1968; 06-22-2009 at

04:55 AM

. Reason: because my spelling and grammar annoy even me
Member
Join Date: Jun 2009
Location: California
Posts: 131
I have been a hiring manager off and on for 10 years. Gaps in a resume don't freak hiring managers out as much as you think they do. Honesty is always the best policy. You don't have to go into great detail, but acknowledge that you stayed at home to raise the kids. In order to do what you thought was right, you worked night jobs in addition to raising your children. Now, that your kids are of a certain age, you are flipping your work hours. Rather than working while they slept, you will work while they are in school.

Managers look for 3 things. 1) Do you have the skills needed to do the job. 2) Are you and honest and trustworthy individual. 3) Are you dedicatde to getting the job done.

If you "fail" on any of those 3, you won't get the job. If you pass on those 3, you move into the bucket of "who is the best fit." The key is to make it over the first hurdle.
So, today I began to get past all my fears and just sat down and started entering the required information. I was at it for almost 2 hours.....
....and just completed step 7 of 28 for their online application.

One of the places I worked for has changed names, the place where I did my student teaching technically no longer exists, and one of my college supervisors whose name the application requested has...um, well....passed on. This is gonna be fun.
Anyway, at least I am getting over some of my dread/fear/panic regarding this whole thing. I am just gonna do it and see what happens.
Thanks for all of your help here.
I am just gonna do it and see what happens.



I think you've got something there...If you didn't muddle through the application what would happen then? Absolutely nothing. So, you are already moving in the right direction.

I'll put the coffee and tea on, sounds like a long one.

bestest

Alice
Currently Active Users Viewing this Thread: 1
(0 members and 1 guests)

Posting Rules
You may not post new threads
You may not post replies
You may not post attachments
You may not edit your posts
---
HTML code is Off
---