Welcome
Administrator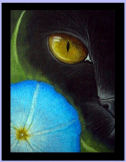 Join Date: Mar 2002
Location: CA
Posts: 10,657
Welcome
---
This forum is a non-12-step forum. It is open to all our members who approach their life with secular viewpoints.

Discussions are fine. Respectful disagreements are fine too. I consider a discussion a conversation when all parties are listening to each other and sharing ideas. Respectful disagreements are disagreements that still allow the other person their own opinion. Discussions are showing an interest in understanding why another feels a certain way. We listen intently as they explain themselves and are free to admit any error in our own ways of thinking. A discussion is a cooperative effort and seeks resolution resulting in a peaceful end even when there are disagreements. Discussions help all to gain a better understanding of both sides of the issue.

Debates [for the purpose of this forum] are when posters only want to express themselves and discredit the opinions of others in a disrespectful way. Attacking someone else's ideas is not appropriate. Defending a belief that doesn't relate to the purpose or topics of this forum is not appropriate. Posts that flame or mock another recovery method, spiritual belief, sexual preference, race, disability, mental illness, moderator, or member etc.. are inappropriate. Off site links with similar content are also inappropriate.

This forum is for topics that are not spiritual or faith based. We have 2 other forums for those topics. Members who have spiritual beliefs are welcomed to post here as long as they stay on topic.

Links to noncommercial recovery sites and informational and educational material are permitted.

Links to other recovery message boards and commercial recovery sites are not permitted.

Currently Active Users Viewing this Thread: 1
(0 members and 1 guests)

Posting Rules
You may not post new threads
You may not post replies
You may not post attachments
You may not edit your posts
---
HTML code is Off
---