been spinning
Member
Join Date: Dec 2015
Posts: 51
been spinning
---
5 months tomorrow with a slip back in March. Been thinking about my low frustration tolerance (SMART). Seems I've been generally disappointed in life since my teenaged years, I'm 62 now. Hard to teach old dogs new tricks, but I'm trying.
Member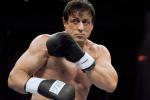 Join Date: May 2014
Location: Valley of the Sun, AZ
Posts: 2,981
Celandra, nice work on the 5 months!! That is awesome.

Don't worry too much about the age thing. I'm not quite as old as you (i'm 55), but I see that half the people running for Pres that are 70 or older!

We've still got a lot to offer and lot we can do!
| | |
| --- | --- |
| The Following 3 Users Say Thank You to ManInTheArena For This Useful Post: | |
| | |
| --- | --- |
| The Following User Says Thank You to brynn For This Useful Post: | |
congratulations on 5 months celandra, it's good to see you here.

it's never too old for growth. I'm 53.

I find gratitude lists are my best tool for disappointment, or occasional feelings that life hasn't turned out like I wanted. I write daily the little things (and some big things) that I'm grateful for, and it really changes my perception of my life.
Currently Active Users Viewing this Thread: 1
(0 members and 1 guests)

Posting Rules
You may not post new threads
You may not post replies
You may not post attachments
You may not edit your posts
---
HTML code is Off
---