Clink's Inquiry Re: AVRT and Co-dependency
Not The Way way, Just the way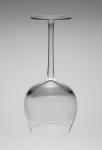 Join Date: Jan 2012
Location: US
Posts: 1,414
Clink's Inquiry Re: AVRT and Co-dependency
---
Clink's quote:
I am becoming a fan of AVRT and am just realizing now this is what my husband has been using. But, for us spouses, there only seems to be al-anon. I seem to be in a bit of a unique situation where my husband isn't drinking, but I'm still struggling with stuff (unresolved stuff from when he was drinking as well as how/who he has chosen for his supports). I am struggling with the label co-dependent, but would like some explanation for why I'm still having such a hard time with stuff. Why I am so jealous of these connections he's made while sobering up. Why I can't seem to fully trust him. He's done nothing to suggest that I shouldn't, but it is still there. Is there anything other than al-anon that goes along with AVRT? Any thoughts?
Hi Clink,
Just above, I have copied your post from a thread that was locked down here recently soon after you posted, but locked for reasons unrelated to what you talk about. I'm starting a new thread with your post because I think it may help some people come to understand the way AVRT avoids involving the family in recoveryism. Also it will help clarify that AVRT does not encourage formerly addicted people, such as your husband, to seek out any other person for any reason whatsoever, EXCEPT, to receive information on AVRT (and possibly to become a Rational Recovery Advocate (as described on the RR website World Services page.))
Clink, your having a hard time with the label co-dependent is a very common and justified experience, but one that is often not well addressed in our society. I think the Rational Recovery approach to family members dealing with an addicted or recently recovered loved on is quite enlightening. I encourage you to get a copy of the AVRT manual called Rational Recovery, The New Cure by Jack Trimpey and start with Part III on p. 241. It has some information that could be very useful to you.
I'll pick out two bullet points from p. 245 that would apply to you.
"If the one you care about undertakes AVRT studies, you may expect some erratic ways for a time. Irritability, remoteness, and restlessness are common, but this is a natural reaction to giving up something that was very important. It doesn't mean drinking or using will resume. Remember that quitting drinking does not make people into ideal personalities."
"Do not be intimidated by suggestions that if you do so-and-so you will "trigger a relapse". You are incapable of doing this."
(these 2 quotes are from the above mentioned copyrighted book)
And on p. 260-61 there is a list of 8 important pointers to take note of before attempting to help a loved one with AVRT.
One of the important points is that addicted people don't need help, they just need information, partly because of recoveryism's topsy turvy beliefs about addiction and recovery that tend to pervade our culture and may require some deprogramming. (Recoveryism is also a page of the RR website)
GT
| | |
| --- | --- |
| The Following 2 Users Say Thank You to GerandTwine For This Useful Post: | |
Currently Active Users Viewing this Thread: 1
(0 members and 1 guests)

Posting Rules
You may not post new threads
You may not post replies
You may not post attachments
You may not edit your posts
---
HTML code is Off
---