Smart Recovery Tool Chest
Administrator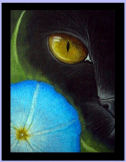 Join Date: Mar 2002
Location: CA
Posts: 10,657
Smart Recovery Tool Chest
---
This one's a winner, in my book!
Relapse Prevention; Activities You May Enjoy
http://www.smartrecovery.org/resourc...ight_Enjoy.pdf
But, they leave out two of my favorites!!!
Gardening and canning/freezing the fruits of my garden!
I make relishes - red tomato and green tomato, salsa, stuffed cherry peppers, apple butter, frozen broccoli, frozen kale, frozen fried eggplant, zucchinni breads, and all my dried herbs that last all winter long.
And they're right!
These types of activities are exactly the behaviors we need to begin or increase doing to prevent a relapse. All of that increased time we have when no longer engaging in our DOC, alcohol, drugs, nicotine, whatever. I needed to use that time constructively. It also helped when an urge/craving hit too. Practicing alternate behaviors soon turned into positive addictions.

I quit smoking for over two years utilizing these alternative activities/behaviors. Yes, I did relapse. Now, I've got to get back on the stick again.
Thanks for bringing this up, MG. It's a winner!
Shalom!
Teach, one thing I really like about SMART is that they have tools to help you when you relapse so you can get back on the wagon before you totally crash and hit bottom. They are
under relapse prevention
but work great if you have already been working the program and relapse as well.
The is a lot of good information in the SMART Tool Chest. I've poked through a lot of it, and have been using ABC's & CBA's successfully. I also use Addictive Voice (AV) recognition too, don't see it in the toolbox but it must be there somewhere.

Now and then we'll go through a worksheet as a group at a f2f meeting. It's always interesting to see a variety of people's approaches.
Member
Join Date: May 2008
Location: United States
Posts: 69
I think the thing I like best about SMART is that it is smart. No one program is proven to work and lumping all of those who struggle into one blanket of inherently this or that is just plain crap. SMART tells you to find what fits. That is what is proven to help one succeed. It is an individual approach with a bit of support. That is freaking fabulous...

One size does not fit all and it does not necessarily work if ya work it!

Hugs to all!

T
☯ ⓌⒾⓁⓁ☯
Join Date: Dec 2006
Location: Oxnard (The Nard), CA, USA.
Posts: 8,279
SMART Recovery
RATIONAL VS. IRRATIONAL:
THE 3 KEY QUESTIONS
TO ASK YOURSELF ABOUT YOUR BELIEFS
1. Does my Belief help me or hinder me over the long run?
When I stray from my core beliefs about addiction recovery I run into trouble. I am finding it better to stick with what I know and not reach beyond that.
2. Is my Belief consistent with known facts and reality?
From what I understand about my recovery and what addiction treatment professionals in recovery understand is consistent with the known facts.
Is my Belief logical?
As far as I can tell it is. Its when I move into the murky waters of the unknown I seem to flounder and loose sight of any known reference points. I finding those times of confusion to prove futile for me and others.
Blaise Pascal:

We must learn our limits. We are all something, but none of us are everything.
Currently Active Users Viewing this Thread: 1
(0 members and 1 guests)

Posting Rules
You may not post new threads
You may not post replies
You may not post attachments
You may not edit your posts
---
HTML code is Off
---