Just registered, not sure where to start?
Member
Join Date: Dec 2017
Posts: 4
Just registered, not sure where to start?
---
Been lurking this forum for a bit and related far too much to other posters to not sign up. I have denied having a problem for nearly 3 years but this past Christmas it got to the point where I embarrassed myself in front of nearly everyone that I call family. My sister was crying when she spoke to me about what happened (I don't want to get into it but I was blacked out and it was very bad) and this has become a consistent issue.

I broke up with someone I thought I would spend the rest of my life with @ 23 and immediately turned to booze. For the past 3 years I have drank 6 nights every week and have been alone for a majority of them. I tried to tell myself I was too young to have a problem which looking back seems incredibly naive and stupid considering this problem runs in my family. It didn't help that I went back to college and did very well while disguising my alcoholism. I convinced myself if my life appears normal to others then I can play it off as such. All this while googling withdrawal symptoms and trying to rationalize my anxiety. I feel like i'm rambling so i'll cut to the chase.

I'm mostly seeking a place to vent and turn to when I want to snap on people in my life who don't deserve it. I have tried to stay sober for a week and I lose my mind a few days in and scream at my roommate or coworker. The ensuing embarrassment, anxiety, and frustration drives me to drink every single time. I'll try anything at this point. I'm on day 2 of sobriety and I need to make it work this time or sometime soon.
Administrator
Join Date: Apr 2007
Location: Australia
Posts: 187,669
Hi Gonner
I find support helps. I also found making a gratitude list helps as well - as corny as it sounds... sometimes I needed to be forcefully reminded even with the withdrawal stuff my life was actually pretty good

Glad to have you aboard

D
Member
Join Date: Aug 2017
Posts: 1,246
Welcome, SR is a brilliant place to find support and wisdom. When you read around you will find there are lots of ways to approach getting sober and staying that way. It sounds like you can stop but then find hard to stay stopped because of overwhelming feelings (anger/frustration)? A plan of recovery - how you might deal with the emotions as they arise - can really help. I hope you will stick around and keep posting.
Best wishes.
Member
Join Date: Dec 2017
Posts: 4
My problems definitely stem from not controlling my emotions when I am going through withdrawal. I'd rather drink alone and be comfortable than fight through a half day of fighting my irrational feelings. The fortunate thing is I learned if I lower my caffeine intake, it's a lot more manageable. I'm mad at myself for not realizing this sooner.
Gooner91 - Hi!
Sounds like you really want to make a change.
SR is wonderful place and it helped me to become clean and sober.
Engaging here is an excellent start...
Be sure to JOIN the Class of December Support Thread if you have not seen it already
https://www.soberrecovery.com/forums...ad-pt-2-a.html
| | |
| --- | --- |
| The Following 3 Users Say Thank You to MidnightRider For This Useful Post: | |
Hears The Voice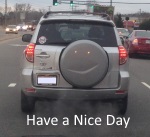 Join Date: Jan 2013
Location: Unshackled
Posts: 7,629
| | |
| --- | --- |
| The Following 2 Users Say Thank You to Nonsensical For This Useful Post: | |
| | |
| --- | --- |
| The Following User Says Thank You to ChloeRose63 For This Useful Post: | |
Currently Active Users Viewing this Thread: 1
(0 members and 1 guests)

Posting Rules
You may not post new threads
You may not post replies
You may not post attachments
You may not edit your posts
---
HTML code is Off
---