Gratitude
Gratitude
---
Pre-Aug. 15, 2013:
Not much at all. I'd become an alcoholic, dependent on wine (mostly) in what I came to learn is sometimes called 'maintenance drinking.' Single and living alone, no one knew. I was what you might think of as a closet drinker.
Aug. 16 - Oct. 16, 2013:
Only a little. I went sober on my own. It was hard. I felt so horribly alone. Some unidentified voice in my head was telling me all kinds of stories, all of which ended with "go to a store."
Oct. 17, 2013, the day I joined SR to today, and moving forward
So much for which I'm grateful! Who'd have known that so many people could have made such a difference in my life. And for those who are new or struggling, they're here for you, too.
The mods and the greeters
Anna -- Always wise, always supportive. Thank you.
Dee -- Quite possibly the most insightful human I have never met. (Of course, I do have this dream of teleporting us to a big sober bash at his place in Oz.) Thank you. (Two words that seem woefully inadequate when it comes to you.)
Scott & Hevyn and greeters -- You are so steadfast. Thank you.
The SR Class of August 2013
Advbike, Oceanlady, Elseware, Ornithology, Kadidee, SheKnits, Foolsgold66 ... with occasional visits from IWLSAST, Gleefan, Firstymer and a few others. So very grateful, especially for how much you were there for me when Dad died. Thank you.
The chatters
Opivotal, Applecake, Neferkamichael, Drake, Sugarbear, Upquark, Soberwolf, Ladybug, Hunt, Venus, Olive, Reviving Ophelia, Breath. Some rough times together -- and lots of laughs. Thank you. Any omissions are unintentional.
The cast of regulars -- again, an incomplete list, with apologies those I've inevitably omitted -- nothing intended (I'm thinking on my feet here)
HeartsAfire, Haennie, EndGameNYC, Big Sombrero, FreeOwl, Bimini, Verte, ThePatman, Carlotta, Imperfectly Me, SoberJennie, Mountain Man Bob, Alpha Omega, MIRecovery, VikingGF, Jaynie, Kris47, Myth of Sisyphus, Hawkeye, Della, Robby, Ultramarathoner, Mecanix, Weasel, Ruby, Imabuleva, Aiko, LBrain, Courage, Kevin, Lance, LexieCat. Your positive contributions make a difference to all of us. At some point along the way, you said something that helped me. Thank you.
Those struggling
I'm grateful for you, even if I have expressed exasperation. Your wellness matters to me. Thank you walking on this path with us.
The newbies
Pouncer, Frank Lapidas, SoberRunner, Tennant Smith and more. Thank you for the privilege of helping you just as others helped us.
Internet Brands
You are part of SR and you make this possible. Thank you. And thank you, Emily and Morning Glory.
I'll continue to need SR. My mother's health is declining. My boss is still, uhm, high maintenance. I still have aspirations. I still have challenges.
Because of SR, I'm pretty sure I'm going to be OK. Thank you.
The Following 18 Users Say Thank You to Venecia For This Useful Post:

alphaomega

(04-26-2015),

Carlotta

(04-27-2015),

Charlie117926

(04-26-2015),

Dee74

(04-26-2015),

DELETED 01-03-2022

(04-27-2015),

Della1968

(04-26-2015),

EndGameNYC

(04-26-2015),

Fluffer

(04-27-2015),

Grateful11

(04-26-2015),

happyandfree

(04-26-2015),

HeartsAfire

(04-26-2015),

least

(04-26-2015),

mecanix

(04-27-2015),

newpage119

(04-27-2015),

Opivotal

(04-26-2015),

sugarbear1

(04-26-2015),

TennantSmith

(04-26-2015)
| | |
| --- | --- |
| The Following 4 Users Say Thank You to Soberwolf For This Useful Post: | |
| | |
| --- | --- |
| The Following 4 Users Say Thank You to Dee74 For This Useful Post: | |
Member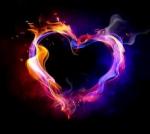 Join Date: Jan 2014
Location: Deep in the heart of Texas
Posts: 1,736
Fab post!!

We're so lucky to have you here, sweet friend. My sobriety has strengthened since we connected. There's honestly not one post of yours I don't find some little nugget to put in my toolbox. I admire your resolve, your convictions & your ability to cut thru the BS & get to the heart of the matter in a respectful, expedient fashion.

I'm blessed to be able to count you among one of my true-blue friends here at SR & to be by your side on this journey.

Thank you for being you & sharing yourself with me.

Love you!
Hugs, Hearts! And right back at you. Love you!

This post didn't start out the way it ended. (Or the length!) It pained me to see Anna comment on what it has been like with some of the negativity here lately. There have been some barbs (and, frankly, agendas, in my view) that made me feel like it's too easy to lose sight of the greater good. I know that doesn't help our newbies, in particular.

So I began with a quick "thanks" to Dee and Anna. Then it struck me that I couldn't *not* thank the greeters. And what about my classmates? And then it got bigger -- I thought of all the posters who have strengthened the collective presence of SR in our daily lives. Including you, my friend! And those who struggle. And our newbies -- I wanted to demonstrate something positive.

This place, this community, it changes lives. Every day, people here are finding their way out of the darkness. And staying in the light.

So glad to be on this journey with everyone.
| | |
| --- | --- |
| The Following 4 Users Say Thank You to Opivotal For This Useful Post: | |
| | |
| --- | --- |
| The Following 5 Users Say Thank You to alphaomega For This Useful Post: | |
| | |
| --- | --- |
| The Following 2 Users Say Thank You to LadyinBC For This Useful Post: | |
| | |
| --- | --- |
| The Following 2 Users Say Thank You to JaneLane For This Useful Post: | |
Currently Active Users Viewing this Thread: 1
(0 members and 1 guests)

Posting Rules
You may not post new threads
You may not post replies
You may not post attachments
You may not edit your posts
---
HTML code is Off
---