Camping
Camping
---
Thought I'd quickly check in with you all to strengthen my will power

. I'm camping right as we speak, and luckily have a bit of cell reception that allows me to post. Usually I wouldn't condone the use of electronics while camping, but I've made a habit to express myself on here to avoid a relapse.
Usually when I'm camping I drink.... A LOT. Like blackout drunk, or at least suffer from a terrible hangover. I'm not going to lie.. I wanted a beer badly as I sat by the fire, but you know what I didn't and I'm enjoying myself so much more. As soon as I got to camp I no longer needed to just start drinking. Instead I learned how to chop wood & make a fire, I set up the entire tent and bedding by myself, cleaned up, and had some food with my Parrier water. I just feel like I accomplished so much more being sober, and now I am the only one not passed out from booze, and I even have some time to post here and enjoy this fire as long as I want tonight. It's so nice to actually live again!
The Following 24 Users Say Thank You to Frixion For This Useful Post:

anattaboy

(04-19-2015),

ArtFriend

(04-19-2015),

Buggirl

(04-19-2015),

Chadders

(04-19-2015),

Dee74

(04-19-2015),

FLCamper

(04-19-2015),

INgal

(04-19-2015),

Jsbodhi

(04-19-2015),

KeepTruckin

(04-19-2015),

marie5465

(04-19-2015),

mecanix

(04-18-2015),

MelindaFlowers

(04-19-2015),

MemphisBlues

(04-19-2015),

midgetcop

(04-19-2015),

MsJax

(04-19-2015),

MythOfSisyphus

(04-19-2015),

puffy

(04-20-2015),

SDH73

(04-19-2015),

sg1970

(04-19-2015),

soberclover

(04-19-2015),

StormiNormi

(04-19-2015),

strategery

(04-19-2015),

thomas11

(04-19-2015)
That bell or bike person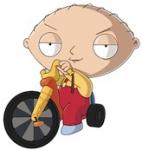 Join Date: Jun 2012
Location: london
Posts: 4,978
Hi Frixion ,
hurrah for you not drinking

I hope you're enjoying a nice nigth with the sky and the sound of the wild life going on around you .
I love the fresh and clean air when i'm in the great outdoors , there are a lots of good things to experience in the real world that we miss when we are drunk , textures , colours , smells, sights and sounds
nighttime has a different character and is quite magical when we are sober enough to appreciate it ,
I hope you get through and stick with sobriety and enjoy the night

Keep on

m
Awesome Frixion! I couldn't help but click on your thread as I was just thinking about buying a tent and going camping again (haven't been for years). It's not something I would associate with boozing so hopefully it wouldn't be so much of a challenge as it was for you! Many congrats for overcoming the temptation.
For me it's just a visualisation at the moment - fresh air, nature, time to think and relax. It's a good image for me. Need to start planning!
All the best!
C
| | |
| --- | --- |
| The Following User Says Thank You to Chadders For This Useful Post: | |
| | |
| --- | --- |
| The Following User Says Thank You to JaneLane For This Useful Post: | |
A couple years ago I posted a similar thread; I was planning the first sober trip but had only been sober a few months. Like you I always used camping as an excuse to get plastered. But I found that it was just as nice sober. Since then I've done dozens of sober camping trips.
You're wise to kee SR as your lifeline, though!

Isn't it funny.... I wouldn't condone the use of electronics - but hey getting totally obliterated is fine!

Ah yes, the mind of we alcoholics!!

I've been there too. So much time in the great outdoors spent drunk or hungover. When I go into the wilderness now it is restorative and beautiful.

Way better.

Keep up the Perrier!!
| | |
| --- | --- |
| The Following User Says Thank You to PurpleKnight For This Useful Post: | |
Member
Join Date: Mar 2015
Location: Pennsylvania
Posts: 132
I'm actually passing on a camping trip with friends coming up for the fact that I worry I'm not ready to handle all the drinking that will be going on. Besides just being around it and, I'm sure, wanting to drink out of habit t least, im worried about having no exit strategy if the temptation really hits (they are going 3 hours from home, a little harder to just up and leave then say a local friends house). So im happy to hear you are doing well on your trip!

Instead of going with my friends, my husband and I are going to go by ourselves soon, which I'm hoping will be a nice dry run (haha) of getting used to camping sans booze. I'm really looking forward to it since I'll actually get to enjoy hiking and stuff instead of just "getting through it" with a hangover, counting down the minutes until it's time to just sit around the fire and drink again.

Cheers to you and many more sober camping trips for all us nature lovers!
Currently Active Users Viewing this Thread: 1
(0 members and 1 guests)

Posting Rules
You may not post new threads
You may not post replies
You may not post attachments
You may not edit your posts
---
HTML code is Off
---