How long do the 12 steps take?
Member
Join Date: May 2013
Location: Pacific Northwest Coast
Posts: 7
How long do the 12 steps take?
---
Once you get a sponsor you like what is the process of the 12 steps? How long? I understand its a way of life but does your sponsor just ask you for them, check them off, or make you write them down? I'm sure it depends on the sponsor. Just curious of the process. Thanks.
Grateful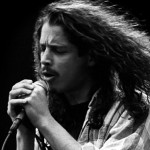 Join Date: May 2013
Location: NC
Posts: 1,760
Yes it's variable. Sometimes it's when you're sponsor feels you're ready to move on and some of it is if you feel ready to move on. Some people might go through them very quickly while others take a year or two.

Then there are people like me who took 7 years to work step 1-4 because I was too afraid to do step 5. Then I went back out (for 1 year). I repeated the same thing when I came back to AA. 7 years sober, would refuse to share my inventory with someone, quit going to meetings and eventually went back out (for 7 years). Now I'm back and have 26 days sober. I'm really hoping that I can put my fears aside, trust my higher power and do ALL of the steps in order. This is my 3rd attempt at this thing and I don't know if I have a fourth try in me so I hope I get it right this time.
There is no magic time frame. I am six weeks sober. I am on step one. For me step one was going to AA. I have a sponsor now and we are meeting Friday to talk through were we need to go from here.

I am one to always dive in and want the quick fix. These days I know I need to slow down. It is not a race.

I think it really depends on your sponsor and your personality to determine how to take each step and how long you need to process and complete each step.
| | |
| --- | --- |
| The Following 2 Users Say Thank You to GracieLou For This Useful Post: | |
I'll have my guys write down a list for steps 1, 4 and 8. The rest are usually a combination of talk and some reading. The time frame varies because every sponsee is going to be different. Theoretically you could be through the steps in a few weeks but I have never seen anyone do it that fast.
Member
Join Date: Feb 2011
Posts: 567
There is no set rule, it depends.
I use a method where the steps are taken in 4-5 weeks, but that does not mean it's finished. It's a duplicatable method we were shown at a steps workshop.
All references are BB with some archival early AA history.
Step 4 method is Dr Bob's carried over by his sponsee, Clarence S.

If you want to know where to download the MP3 files for this method, PM me.
| | |
| --- | --- |
| The Following User Says Thank You to whiskeyman For This Useful Post: | |
Member
Join Date: Mar 2011
Location: CAPE COD, MA
Posts: 1,020
I feel that "doing" the steps is one thing, practicing them is a life long adventure. In my experience doing step 4 was an eye opener to my personal characteristics which were the reason I drank. To me it's a life long awakening of me and my feelings, fears, reactions, anger, resentments etc. Many still hang below the surface then appear, but are better handled now that I have the tools I was taught, sometimes reluctantly. It's also said that if a particular step is difficult, go back to the previous one, perhaps it's not completed. BE WELL
Member
Join Date: Dec 2011
Location: Canada. About as far south as you can get
Posts: 4,768
I find that working the Steps is like playing the piano....

"When" have I learned to play the piano? The answer is never for as long as I practice the better I get.

In AA, just begin and continue to practice. I came in as a sponsee and now I am a sponsor. It is really never "done". It keeps getting better.

All the best.

Bob R
Member
Join Date: Sep 2009
Location: Miami, FL
Posts: 1,700
None of my sponsors ever worked the first three steps with me and waited for me to be ready for step four when they would finally meet with me.

Just to show that there are number of approaches to this.
| | |
| --- | --- |
| The Following User Says Thank You to miamifella For This Useful Post: | |
Its going to depend on your sponsor and your momentum. Im a "work the steps quickly as possible" kind of guy. My philosophy is get through them once to "stop the bleeding" or get a quick foundation if you will. Then continue to practice and expand on them as you grow spiritually. I have never seen anyone go back out from working the steps too quickly, but in just 5 short years I have seen countless go back out because they lost momentum or were unwilling to move forward with the process.
the important thing is that you are thorough and leave nothing out intentionally.
Best wishes to you!
| | |
| --- | --- |
| The Following 2 Users Say Thank You to bbthumper For This Useful Post: | |
Grateful to be free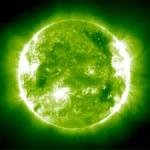 Join Date: May 2009
Location: Arizona
Posts: 3,681
It takes as long as it takes and a ton of factors figure in. So, start with honesty, openmindedness and willingness, and if you do that, they will take as long as they need to, no more, no less.

If you skimp on any of the three above, they will either get rushed through faster than is honest, or stall because of unwillingness, so stay open minded.

My first sponsor was a "get er done" sort of gal, and I tried hard to please, but nothing was sinking in, making sense and I wasn't "owning" my step work.

Some steps have gone quickly, others have taken more time, others I've had to go back and rework because having moved on I realized I hadn't really been honest or willing the first time round.

I have found the guidance of step working books, guides and lists of questions to ask myself online to be extremely valuable. That way I am not floundering. Every day I can do some work on my step. Read, answer some questions etc. I don't feel lost and stall and fizzle out this way.
| | |
| --- | --- |
| The Following User Says Thank You to Threshold For This Useful Post: | |
Currently Active Users Viewing this Thread: 1
(0 members and 1 guests)

Posting Rules
You may not post new threads
You may not post replies
You may not post attachments
You may not edit your posts
---
HTML code is Off
---