Day 21
Day 21
---
I've started out this day with some anxiety. my head talking up a storm about petty things. not comfortable in my own skin. uneasy. but it sure beats the alternative

repeating the serenity prayer,
ksplash
I'm right behind ya! Day 19 for me - I get the anxiety in the morning thing too. Sometimes, some warm tea really helps. Otherwise, I just push my way through the day and try to go to bed early.

I hope the rest of your day goes better and congrats on 21! Keep up the good work!
Looking For Myself...Sober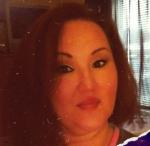 Join Date: Mar 2007
Location: Where the heart is
Posts: 10,209
Hi k!! Geez..Yea the alternative for me ids feeling like that amplified by 1000. I dont know about you, But I am jumping out of my skin and a complete paranoid, jitterey mess when I am doing the alternative.
Just hang in there.
21 days is great.
Currently Active Users Viewing this Thread: 1
(0 members and 1 guests)

Posting Rules
You may not post new threads
You may not post replies
You may not post attachments
You may not edit your posts
---
HTML code is Off
---