Hiding Places
Hiding Places
---
I've read several posts from people, like myself, who resorted to hiding booze and drinking on the sly. While most of us weren't fooling anybody (I know most of the time I wasn't) it might be interesting to hear what people used as hiding places. For me, it was my car in various places to get the liquor home. I would hide under the seat, in the trunk under the cover by the spare tire. When I finally had a chance to bring it in the house, I would use various places in my closet, my lingerie drawer, various drawers in my file cabinets in my home office. Places that I figure my husband would never have reason to go into. He probably didn't but most of the time he could tell when I had been drinking. Thoughts?
Member
Join Date: Oct 2009
Location: Houston, Texas
Posts: 6
Who's fooling who here?
As the husband of a drunk (13 out of 25 years) I can safely say that the spouse or SO of a drunk knows most of the hiding places by heart. I would look in those places just to confirm that my wife had been drinking or was planning to drink out of some sick desire to know. ( Later I used that knowlege as a green-light for sex or my own addiction to crack during the last 18 months). Although some of the hiding places were quite novel. One of the best was just setting the bottle behind a full length curtain like in the living room or bedroom. We look but most of us learn never to confront a drunk when they have been drinking........really ugly when I tried that at my house and swiftly learned not to go there!
And yes she did the spare tire routine as well!
PS...I do not mean the "drunk" word in any sort of derogatory way towards you or anyone else.
Heathen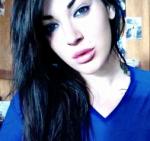 Join Date: Mar 2009
Location: La La Land, USA
Posts: 2,567
no idea why talking about hiding places is helpful unless you're lookin for some new ones!

When I was actively drinking/hiding, I came up with some pretty outlandish spots. Boy that was horrible!! So happy to live purely and honestly now.
Heathen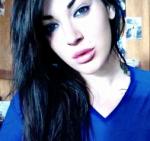 Join Date: Mar 2009
Location: La La Land, USA
Posts: 2,567
ah.. well.. i'm sure we've all found some of the same spots.

I guess I prefer to look forward and not get into a war wounds comparison type of deal.

I'm sure lots of other folks will be around to compare ..
I'm still stumbling across bottles years later. And if a bottle could fit, then it was a good spot. My favorite was the garage as my wife seldom went out there. But the bigger problem was the damn empties! Getting rid of those took some serious planning. Talk about life becoming unmanageable...
ツ Over The Hill Member ☮✌♏❤🇺🇲🎨 🌠♒
Join Date: Dec 2006
Location: Oxnard (The Nard), CA, USA.
Posts: 8,962
Its amazing what lengths a person will go through to keep an addiction going. Just apply the same scope to ones recovery efforts and one is well on there way to a better lifestyle.
Currently Active Users Viewing this Thread: 1
(0 members and 1 guests)

Posting Rules
You may not post new threads
You may not post replies
You may not post attachments
You may not edit your posts
---
HTML code is Off
---