Yep.... Still Having Elephant ...
same planet...different world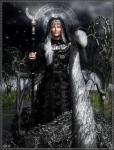 Join Date: Sep 2006
Location: Butte, America
Posts: 10,946
Yep.... Still Having Elephant ...
---
... that to refer to the AA joke
"how do you eat an elephant?"
People come in here
who I knew in the rooms.
One guy in particular comes in
and is always giving me a 'aren't I sly' kind of look.
Like he's convinced himself that I don't remember him.
Of COURSE I remember him.
I was sober when I met him
and am still sober.
Tonight he came in
and counted out the $$ for his bottle in change and mostly pennies at that.
Then he looks over my shoulder and I've got the computer here...
and it's saying 'sober community forums'...
his smile slipped a notch.
I think he thought I either didn't remember him
or that I'd gone back out as well?
No tellin I reckon ...
It jsut made me suddenly MORE grateful
to be here (at work)
and HERE (at SR)
instead of counting out my pennies at 7:30 on a sunday night ...
just to get through the night.
On a half a pint.
Thank you everyone!

Quarters and pennies for a pint. Been there, sadly.
Every time I put moderation to the test it usually involved buying a pint. And I failed every test when even a full pint couldn't make me feel human again.
Thanks

Currently Active Users Viewing this Thread: 1
(0 members and 1 guests)

Posting Rules
You may not post new threads
You may not post replies
You may not post attachments
You may not edit your posts
---
HTML code is Off
---